FarmAway! from Futureplay Games is a farming app in which players tap and swipe to cultivate cute animals, crops and virtual riches. The game plays on iPhones, iPads, and iPod touches. It's also one of the first games released for the fourth generation Apple TV, and it's that platform on which I tested it.
FarmAway!'s visuals and sound effects are polished and cartoonishly (that's not a criticism) vibrant. Gameplay is simple: the more advanced your farming/crop growing strategy, the more money you'll rack in. You'll need to upgrade the farm, discover new plants and animals, and exchange harvests at the market for special seeds that boosts your next harvest season. Farm buildings can be upgraded for profit boosts with diamonds gained for free by leveling up or purchased with in-app purchases (parents, be warned).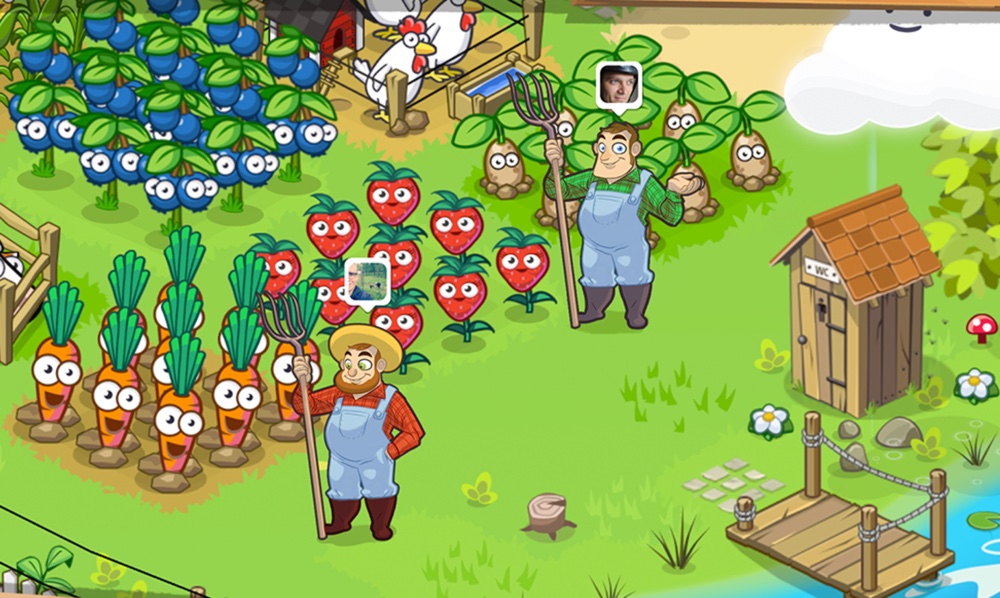 You can also control the weather. Make it rain and make the sun shine to increase production yields and multiply rewards. What's more, with its social game play aspect, you can bring in friends as your hired hands.
Farm Away! features a "swipe-to-collect" mechanic that works with the new Siri Remote. The new remote has a glass touch surface that supports touch and gestures. An internal accelerometer and gyroscope allow it to control games (think Nintendo Wii controllers).
The new Apple TV can use your iOS device as an additional controller if the game you're playing supports it. Typically, you'll see iOS controller support for games that have an iPhone or iPad counterpart.