The worldwide tablet market recorded lower shipments for the fourth straight quarter with 49.4 million units shipped in the third quarter of 2015 (3Q15), according to preliminary data from the International Data Corporation (IDC) research. That's down -11.2% year-over-year.
Despite iPad sales being down 20% year-over-year, Apple still holds the top position in the worldwide tablet market. And the impending launch of the iPad Pro "may serve as a silver lining as the market shifts towards productivity-enabling devices," according to IDC.
In Apple's fiscal 2015 fourth quarter that ended Sept. 26, Apple sold 9.9 million iPads. That's nothing to sneeze at. Plus, the company says it remains optimistic about its tablet line and has high hopes for the Pad Pro.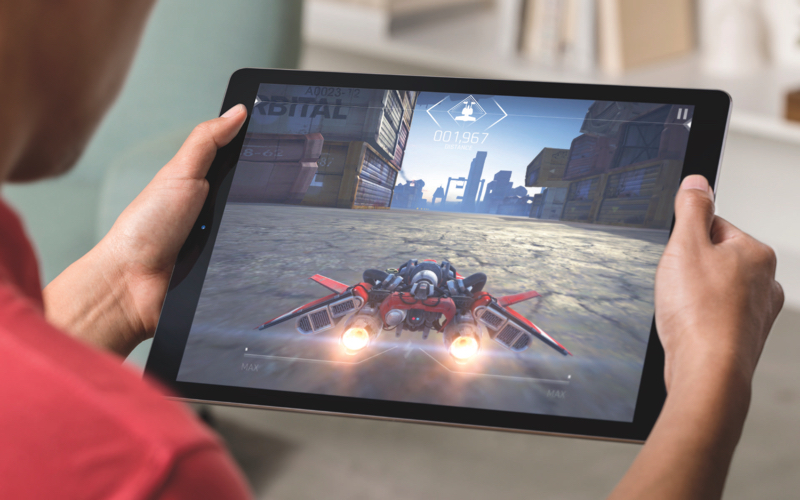 In an Oct. 27 conference with analysts and the press, Apple Chief Financial Officer Luca Maestri said that the company is "excited" about the supersize iPad's potential, especially in the enterprise market. And even though sales continue to trend downward, folks love their iPads, he added.
"In the segments of the tablet market where Apple competes, the iPad has 73 percent share of the US market for tablets priced above $200," Maestri says. "And iPad customer metrics remain extremely positive. Changewave says there's a 97 percent consumer satisfaction rate for the iPad Air 2 and that 70 percent of tablet purchasers plan to purchase an iPad. When it comes to corporate buyers, that number is 95 percent."
At the close of 2014, IDC estimated the installed base of tablets to be 581.9 million globally, which was up 36 percent from 2013 but slowing quickly. With mature markets like North America, Western Europe, and Asia/Pacific well past 100 million active tablets per region, the opportunities for growth are getting fewer, says Ryan Reith, program director with IDC's Worldwide Quarterly Mobile Device Trackers.
"We believe the traditional slate tablet has a place in the personal computing world. However, as the smartphone installed base continues to grow and the devices get bigger and more capable, the need for smaller form factor slate tablets becomes less clear," he adds. "With shipment volumes slowing over four consecutive quarters, the market appears to be in transition."
In response to these challenges, IDC says the industry is seeing growing interest from vendors in new form factors, with detachable tablets becoming a clear focus for many. While detachable tablets have held just a single digit percentage of the overall tablet market, IDC expects this share to increase dramatically over the next 18 months. (With its Smart Keyboard, which doubles as a cover, does the iPad Pro count as a detachable device?)