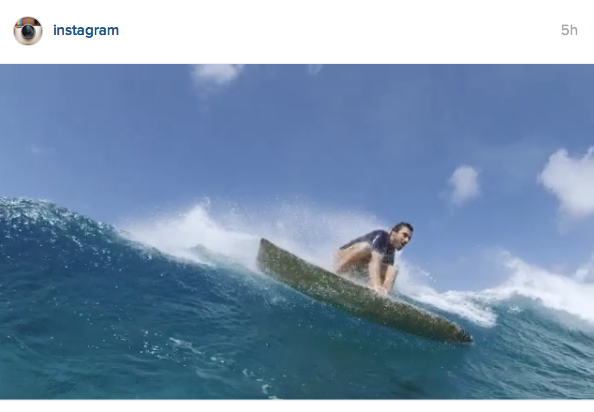 Today's news is right here, for your listening or reading pleasure:
Apple officially sent out those invitations for the September 9 iPhone event, and there's going to be a huge new audience to watch what transpires…
Instagram goes wide, Square gets an appointment app, and Workflow grabs notifications and syncing.
The text version is just below the player and button below…
Blogging is more than just writing a bunch of words. Sure, bloggers try to do their best to produce content that is intelligent, concise, and that teaches the reader something she didn't know before. But one under-appreciated aspect of blogging is adding photos that can draw a reader into a story, explain some aspect of the post, or just provide amusement or wonder. Adding photos to blogs is an art unto itself, something that a new Mac app from award-winning indie developer John Saddington (Desk) makes a lot easier. Teeny Tokyo ($9.99, launch sale of $4.99) is an OS X app that every blogger, amateur to professional, will want in his toolkit.
What does Teeny Tokyo do? Basically, you drag and drop image files onto a space on the app (or on the app menu bar icon) and they are resized, edited, and saved according to preset rules.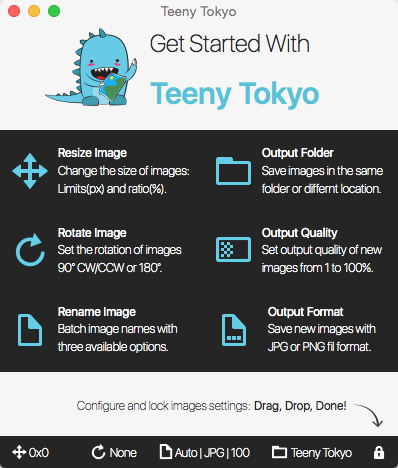 At Apple World Today, our "sweet spot" for images is that they be 800 pixels wide and saved in a format that doesn't take forever to load. With Teeny Tokyo, I can create a preset that takes any image larger than 800 pixels wide and scale it down to 800 wide. If I have any other changes I'd like to make, in terms of name, file type, rotation, or output quality, those settings can also be saved.
It doesn't matter how many images I have to resize; I just drop 'em on the little Godzilla in my menubar, listen as it munches on the photos, and then see the resulting resized/resaved image in a folder that I've created. No more grabbing a screenshot or other photo, opening it in Preview, and manually typing in my 800-pixel width. Just drag and drop, and it's done.
By the way, I love the mascot of Teeny Tokyo — the little Godzilla eating a photo. He's on the app icon and I applaud Saddington's willingness to take on the drab, boring and flat app icons that we see way too many of these days.
Like John Saddington and Godzilla in the photo below, Teeny Tokyo and Desk make a great blogging duo. Get 'em both!