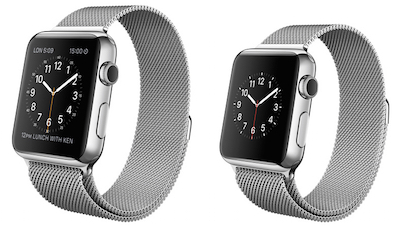 One of the places you can now buy an Apple Watch is at selected Best Buy stores. The retailer originally had plans to sell the Watch at only 300 locations before the 2015 holiday season, but Best Buy CEO Hubert Joly says that things are going so well that the company will now sell it at all 1,050 US retail locations by the end of September. That's contrary to many analyst reports that point to the Apple Watch selling slowly… although Apple doesn't release exact sales figures for the device.
The strong sales of the Apple Watch and Best Buy's accelerated support for the device are just part of what the retailer is doing for Apple. According to Joly,
Best Buy started selling the Apple Watch in early August, with a few third-party charging docks and bands in tow. Now the company will also be selling AppleCare and AppleCare+ warranty plans for the Watch and other Apple products, including the new iPhones expected early in September.