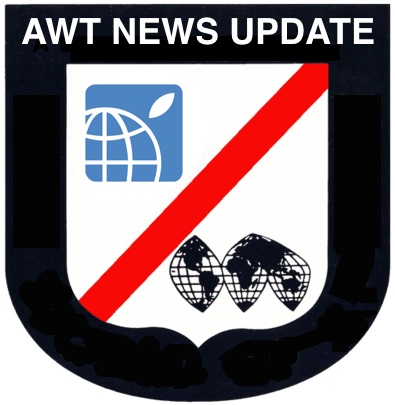 Spanning the globe to bring you the constant variety of Apple news… the thrill of new product introduction… and the agony of share price declines… the human drama of technological innovation… This is AWT's News Update!
• Microsoft is at it again, this time releasing a new version of Remote Desktop for Mac
• 20 more Apple Maps Flyover locations!
• Chicago is getting a glass cube Apple Store on the Miracle Mile
• Twitter opens DMs to 10,000 characters
Don't want to listen to the News Update? Read it instead. See below…
According to Apple's invention, the value of an online advertising slot is determined in a number of ways. For example, the slot's valuation will vary depending on the targeted demographics such as age, income, gender, ethnicity, level of education, occupation, etc. In addition, the valuation will also vary by geographic region and time of delivery.
However, while an ad may be tailored for and delivered to a particular audience, its value is minimal if the user isn't engaged with his/her electronic device when the ad is delivered. In general, an online advertisement will be delivered to an electronic device without any knowledge of the user's present attentiveness to the device.
Consequently, many ads are delivered to an electronic device but are never actually seen or heard by the user because the user was not actively engaged with the device or was otherwise preoccupied at the time of delivery. Apple wants to change this with a system that would determine when the most appropriate time would be for an ad to show up on your electronic device. It would also determine an appropriate period for time spaces between ads.
The cost of the advertising slots can vary according to the timing of the user interactions or according to different classifications for the client device that are determined based on the events. The cost of the advertising slot can be determined before or after the invitational content is provided to the client device.
The cost for the slot can be obtained based on the time that has elapsed between the two. For example, the cost for the slot can decrease as the time elapsed since the event increases.