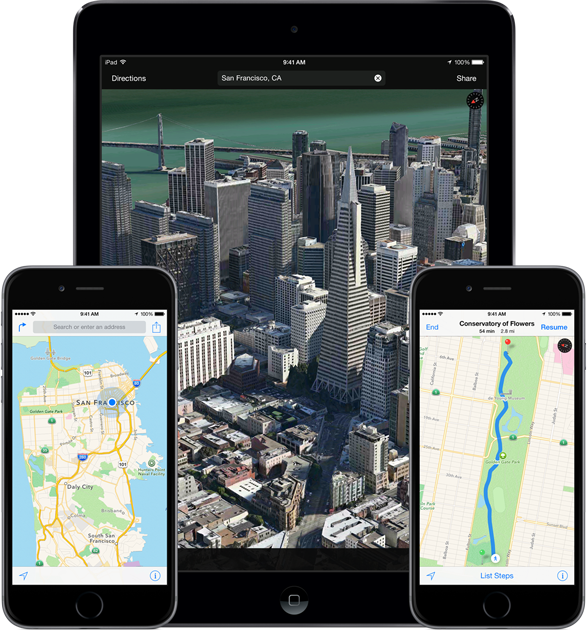 Apple this week expanded its Flyover support to include seven cities worldwide as the company strives to improve its mapping service. These new Flyover locations will be available to both iOS and OS X users and include the following cities:
Almería, Spain
Braga, Portugal
Jerez de la Frontera, Spain
Karlsruhe, Germany
Kiel, Germany
Kingston upon Hull, England
San Juan, Puerto Rico
Introduced in iOS 8, Flyover is a mapping feature that provides a 3D view of notable landmarks, buildings and points of interests in supported cities. It is only available in cities where high-resolution imagery and 3D modeling combine to provide a zoomed overhead view of a location of interest.
Our take on the news:
Maps and Navigation are a highly competitive field, and it's nice to see Apple continuing to improve in this area.