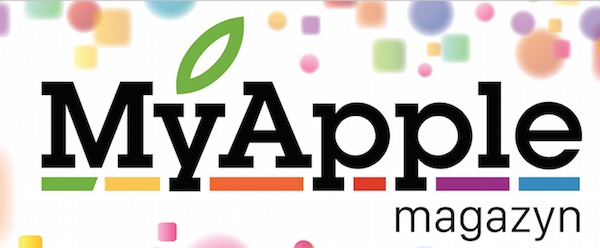 The English-speaking world tends to forget that there are a lot of different languages around the planet. You don't need to speak English to be a rabid fan of Apple, and no website we know is quite as enthusiastic and knowledgeable as the Polish language site MyApple.pl. Many of us from the old TUAW crew first met the bloggers at MyApple at past Macworld Expos, and we got to know editor-in-chief Krystian Kozerawski (@mackozer) and the rest of the crew very well. MyApple is expanding big time, and one of its first new directions is MyApple Magazyn, a beautiful PDF-format electronic magazine with an initial audience of about 200,000 readers.
I was honored to be asked by Krystian to write an article for the introductory issue of MyApple Magazyn summarizing the WWDC keynote. The MyApple team is also expanding into another language with the launch of MyApple en español, a Spanish-language edition of the site that may be popular not only in Spain, but in the USA, Mexico and in the other countries where over 440 million Spanish speakers live.
If you or anyone you know speaks or reads either Polish or Spanish, be sure to point them in the direction of MyApple soon!