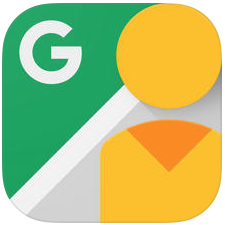 Over the past couple of years, I've enjoyed taking spherical photos using an app from Google. When I say spherical photos, I mean that they're totally immersive — with a few swipes, you can see up and down, side to side, and even zoom in if you want. Those photos were uploaded to Street View, and have been remarkably popular — my 22 photo spheres have almost 74,000 views so far. Now Google has changed the name of the free app to Street View and turned it into a fun way to view photo spheres, take your own, and if a Street View vehicle has been driving around the area, even take a "tour".
Within the first two months of its iOS 9 beta release in July 2015, the number for iOS 9 enrollments jumped to approximately 40,000 students on Udemy – about 8x more enrollments than the iOS 8 release received in the same time period last year (~5,000)
The data is all the more surprising given Android has grabbed 80% of the smartphone market share.
"Apple continues to be enormously compelling for the developer community," says Udemy CEO Dennis Yang. "Udemy has seen ten times higher enrollment in Udemy's iOS 9 development courses than in iOS 8 courses during the first month of their respective releases."