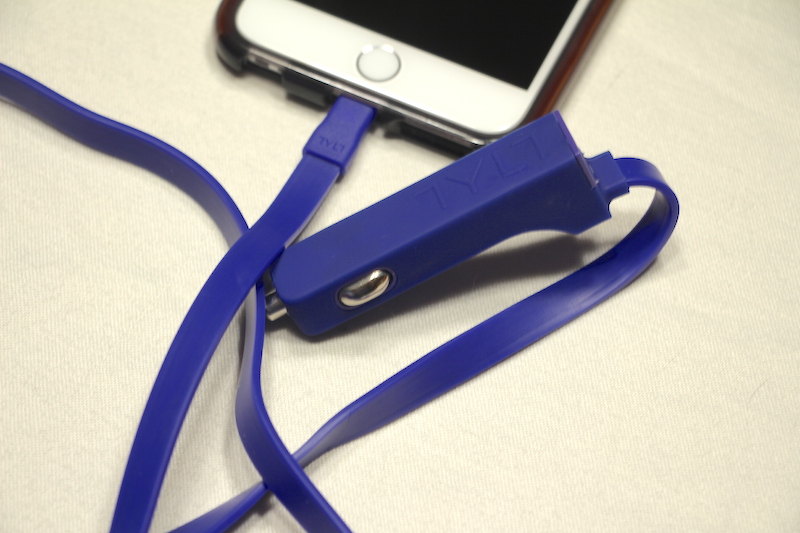 Your iPhone and iPad need power, and recent devices are equipped with the handy slimline Lightning adapter. When you get a new iOS device, it comes with the standard Apple Lightning cable and an AC adapter. But cables get lost or broken, so chances are quite good that eventually a replacement cable will be needed. Today I'm taking a look at two Lightning power accessories: the Tylt Ribbn 4.8A Car Charger (US$49.99) and the Scosche FlatOUT LED charge/sync cable ($19.99). Both of these accessories have one thing in common — flat MFi (Made for iPhone/iPad) compliant cables.
Tylt Ribbn
The Ribbn might be pricy for a car charger and cable, but it has two things going for it — first, a 3-foot (1 meter) flat ribbon cable is almost impossible to tangle and second, the ability to provide 4.8 Amps of current allows for fast charging of your favorite iPhone or iPad.
The Ribbn comes in four different colors: black, fluorescent green, red, and a vibrant purplish-blue. The adapter head that is plugged into your car's power port is square — an unusual design choice considering that all power ports are round. But the square peg fits in the round hole quite nicely, stays put while driving, and can be removed with a gentle tug.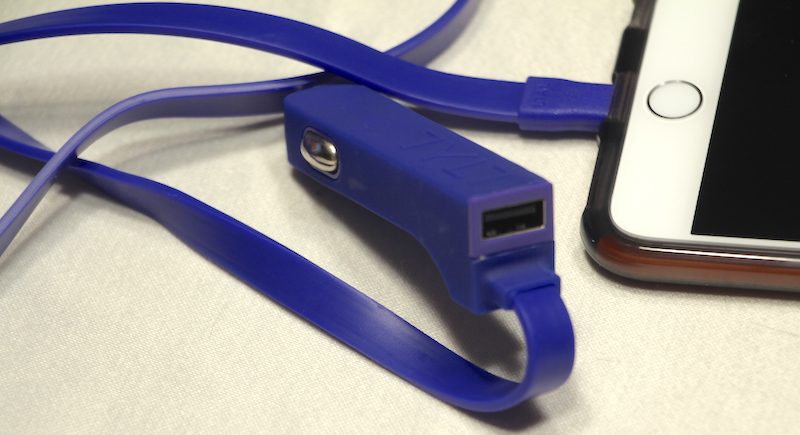 That head also features an open USB port into which you can plug another cable and charge up another phone or tablet at the same time.
Conclusion
The Tylt Ribbn works well. The design is different and will appeal to anyone who is tired of plain white cables. The Ribbn's long, tangle-free cable is perfect for use in your car, and that open USB port invites sharing of power with your favorite car passenger.
Apple World Today Rating (out of 5 stars): ★★★★★
---
Scosche FlatOUT LED
I find it ironic that the Scosche FlatOUT LED cable showed up for review the same day that the Tylt Ribbn did, as it is a perfect companion for the other power product. What makes the FlatOUT LED different as a Lightning charging cable? Two things: it's a flat, non-tangling design like that of the Ribbn and the Lightning adapter end of the cable has a built-in LED.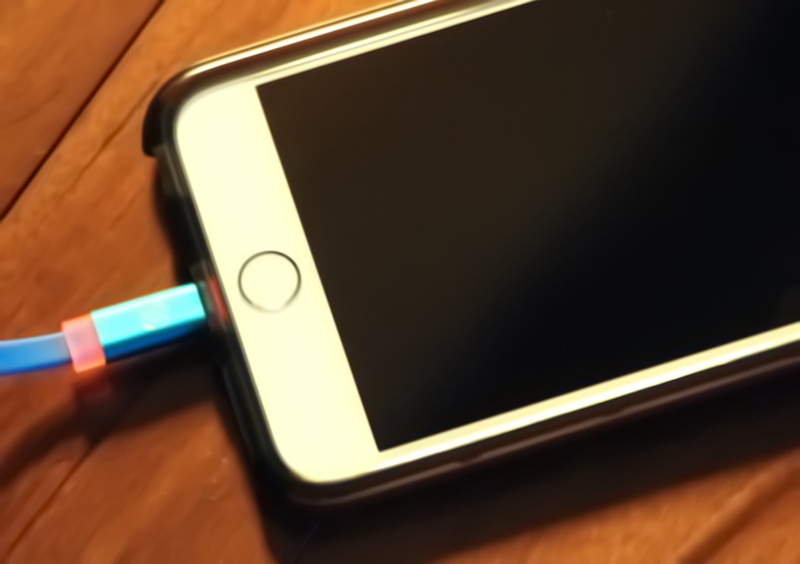 That LED is used to show charging status. While your iOS device is charging, the LED glows red. When charging is complete, the LED changes to a soothing blue color. This is something I'd like to see every cable manufacturer embrace, as it lets you see at a glance whether or not charging is complete without having to consult your device.
The cable is three feet long, features aluminum casings on either end to provide a long-lasting charging cable (3-year warranty is standard), and comes in pink, blue, black and white colors.
Conclusion
A big thumbs-up to Scosche for adding a charging LED to the Lightning end of a charging cable. It's a great feature I wish more manufacturers would adopt. For $19.99, the cable might be a bit more expensive than some cheap replacements on the market, but the 3-year warranty ensures that you won't need to pay for a replacement every year.
Apple World Today Rating (out of 5 stars): ★★★★★