Apple did a fine job in upgrading its iWork apps — Pages, Numbers and Keynote — for Mac OS X. I was beginning to fear the utilities were suffering from neglect, but, thankfully, I've been proven wrong. The Pages upgrade is especially sweet (of course, it is the iWork app I use the most).
The most pleasant surprise: the new version of Pages can open documents created in the '06 and '08 versions of the software, something that you previously couldn't do. This was a major flaw in the app, especially considering that, whatever you think of Microsoft's Word, it maintains excellent backwards compatibility with older files.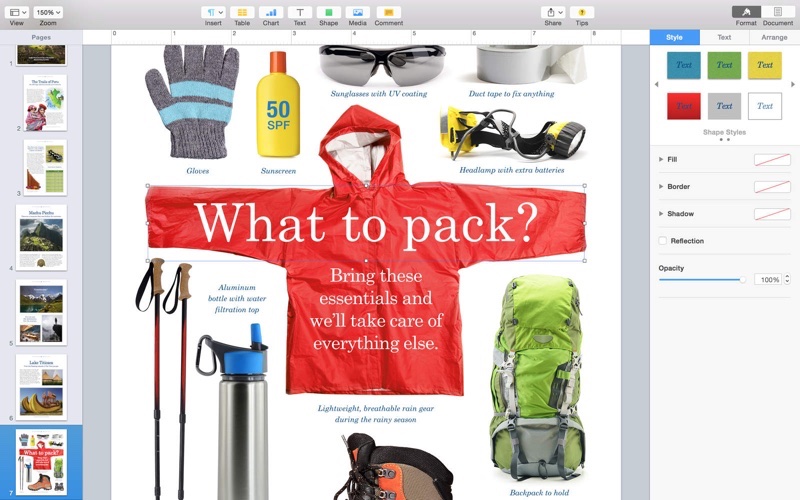 Of course, the new iWork versions add support for OS X El Capitan and features such as Split View. Shared Pages documents can now be previewed on iOS and Android browsers. You can force click images and get haptic feedback as you edit (if you're using a using Force Touch trackpad or the Magic Trackpad 2). Apple has also served up such new templates as ePub, Kits Certificate, Classic Certificate, and School Newsletters.
You can read all the details on the upgrades here. Pages, Keynote, and Numbers are available at the Mac App Store for US$19.99 each. The updates are free for registered users.
Of course, if Apple really wanted to make its iWork apps successful, it would offer Windows (and Android?) versions. That's something for Tim Cook and company to consider.