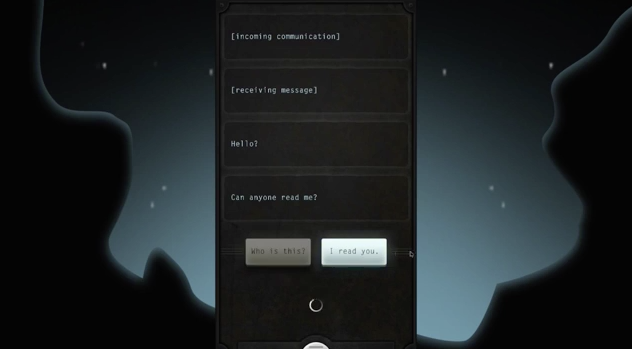 The last time I texted Taylor, he was walking towards the plumes of smoke. He estimated they were about an hour away, but depending on the force of gravity wherever he is, that could be off. He said he'll text back when he arrives. In the meantime, I'm thinking about him.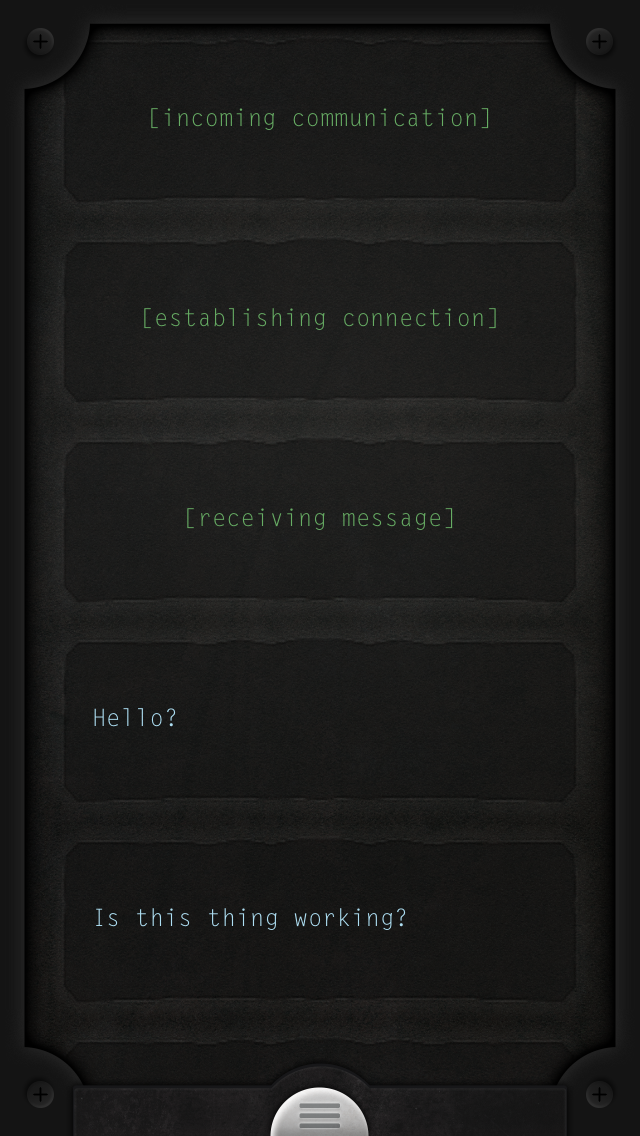 Anticipation is part of the fun of Lifeline, ($2.99, universal, with support for Apple Watch), an interactive fiction game from 3 Minute Games. You play the as the only point of contact for Taylor, a student astronaut who wakes up in a damaged escape pod, scared, alone and not knowing what to do. The UI is basically spacey-looking text messages that the two of you share. It's part choose-your-own-adventure and part real-time drama, as that's exactly how the story unfolds. And, it's a lot of fun.
When the game begins, Taylor is using his* communicator to find anyone who might be listening. "Is this thing working?" he writes. "Can anyone read me?". You're given two possible replies: "Who is this?" and "I read you." Make your choice and the story continues from there.
Eventually Taylor asks for your advice and follows it…in real time. I suggested he walk towards what we both assumed is burning wreckage. He said that should take about an hour. That was about 40 minutes ago, and I haven't heard from him since. My communicator simply says, "Taylor is busy." You'd assume there's nothing to do in the game now, but there is: think about Taylor.
I wonder, did I give him the right advice? Is it possible for the character to die? I don't know, I've only played Lifeline for a short time. Wait, how long ago did we last text? Was it an hour? I'm not sure.
Lifeline is also the first game I've actually wanted to play on Apple Watch. The folks at 3 Minute Games had the Watch in mind while designing the game and it shows. When a notification arrives, you can read what Taylor has written and reply easily, as your options are simple buttons. Lifeline really makes the Watch feel like a futuristic communicator.
Interactive fiction on iOS can be a lot of fun. A few years ago I was enchanted by The Silent History, a location-based fiction that used your location to trigger certain passages and chapters. Haunting Melissa is another example. It's a serialized horror movie that's exclusive to iOS. Repeated viewings of the story's "chapters" reveal elements that did appear upon the initial viewing.
Lifeline reminds me of the book The Martian by Andy Weir. In it, dust storms cause astronaut Mark Watney's crew to abandon him on Mars. Stranded with equipment in various states of repair, Mark must survive and somehow leave the red planet. There's a similar tension.
I love stories and projects like this are right up my alley. Check it out and give Taylor a hand. He's in a world of trouble up there.
*I'm using the male pronoun but I haven't found any indication of Taylor's gender. "Taylor" is a gender-neutral name, so you can imagine the stranded student as male or female.