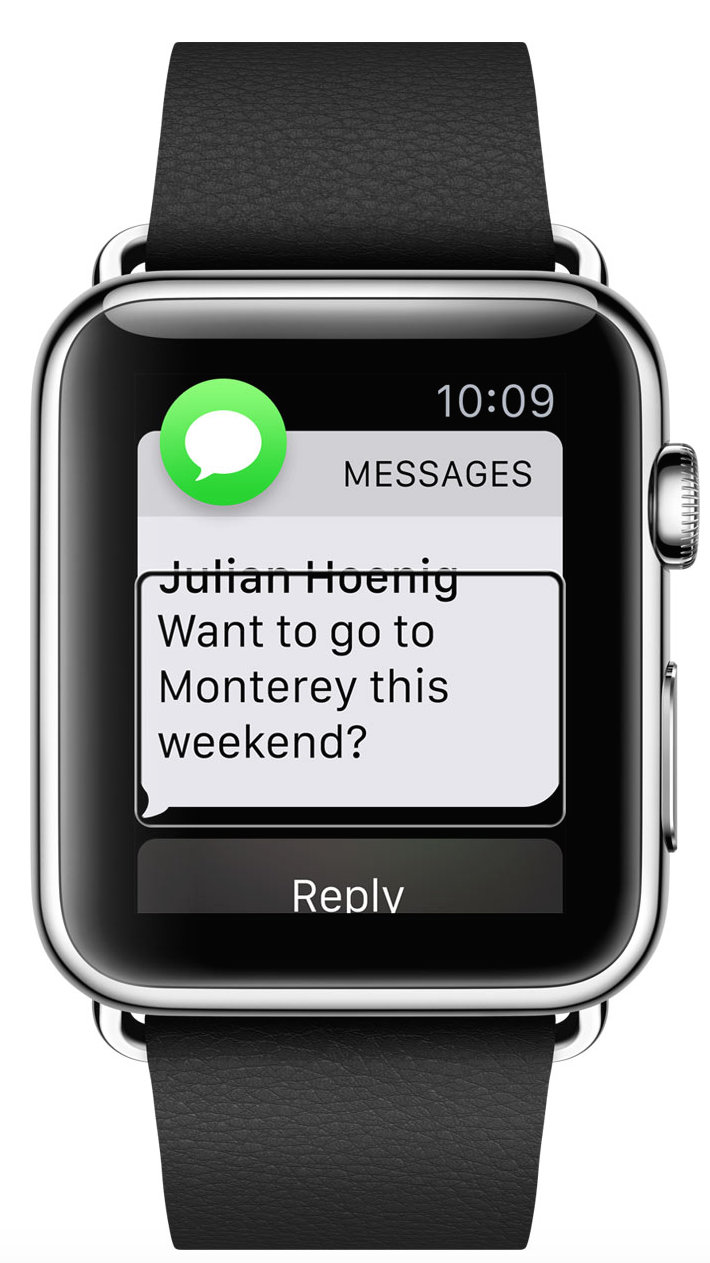 Introduction
This is the first in a mini-series of posts on the Apple Watch's accessibility features. In this installment, I will look at Apple's newly implemented solution for offering accessible Apple Watch Try-ons.
Background
As I hinted in my article detailing the inaccessibility of the Apple Store's demo watches and in a later piece where I looked at the workaround discovered to enable some accessibility features on the demo units, Apple has been hard at work developing an experience plan for users interested in the Apple Watch's accessibility features. I am pleased to report that this plan goes into effect today, April 24, and that the new plan has been well worth the wait.
I was invited to try out the new try-on experience at my local Apple Store, and I was blown away by how seamless it was. Apple has made the Apple Watch accessibility experience interactive in a way that ensures customers can make an informed decision on whether an Apple Watch is right for them. Hands-on time with a fully enabled Apple Watch allows customers to explore the accessibility features of this potentially game-changing device.
Getting Started
To get started with your own Apple Watch journey, simply follow the below steps:
Booking the Try-on Appointment
Trying on an Apple Watch begins with getting a free Try-on Appointment at an Apple Store. This process is identical to that followed by all customers, regardless of accessibility needs. Scheduling an appointment can be done in one of two ways.
Tip: Pick a time when the Apple Store will be least busy. In the morning, before the store opens is a great choice, but check with your local Apple Store for details on the best time to come in.
The first option you have for scheduling an appointment is by phone. In Canada and the US, the number to call is: +1 (800) MyApple (+1 (800) 692-7753). When you are asked what you would like help with, you can simply state that you would like to have a Try-on Appointment. The automated attendant will get you over to someone in the Apple Watch sales area. Once there, you can discuss the availability of appointments with an Apple representative who can complete the booking.
Tip: When calling Apple to book your Try-on appointment, make sure to let the Apple representative know that you wish the store to be notified that you are interested in viewing accessibility features of the Apple Watch. Be specific and list your accessibility needs. This will allow store employees to be better prepared to demo the features you want to explore.
The second option that you have is to download the Apple Store app from the App Store. Once downloaded, follow the below steps to book a Try-on Appointment:
Note: For VoiceOver users, in my experience it is easier to call your national Apple number and speak to a representative, rather than try to navigate the Apple Watch Try-on booking system.
Open the app and locate the "Store" tab across the bottom.
Activate the "Store" tab and You will be presented with the store hours and other information for your local Apple Store.
Locate the button used for scheduling an Apple Watch Try-on appointment. It can be found towards the bottom of the screen, below the option for booking an "One to One" appointment.
Activate the button
You will be taken to Safari to complete the booking process.
Select your store and you will be presented with a list of nearby stores.
Tap on your nearest Apple Store, which should be the first item in the list.
Enter your Apple ID and password.
Select a time and confirm the appointment.
Tip: If you booked a Try-on Appointment online, call your local Apple Store and ask to speak to an Apple Watch Specialist. Let the Specialist know the time and date of your appointment and that you are interested in viewing accessibility features of the Apple Watch. The more specific you are with explaining your accessibility needs, the easier it will be for employees to prepare an Apple Watch preloaded with the features you wish to explore enabled.
Tip: A good source of local Apple Store numbers is the Apple Store app. If you are booking on a computer, you can Google search the name of the Apple Store along with the words "Apple Store". The first result should be the store's website that will list all of their contact details.
Arriving at the Store
Upon arriving at your local Apple Store for your Try-on Appointment, you will be greeted by an Apple employee who will check you in and direct you to the Apple Watch Try-on area. There, you will be introduced to the Specialist that will guide you through the try-on process.
Your Specialist will bring out an Apple Watch preloaded with a full version of Watch OS and paired to an iPhone. This means that you will be able to try out all of the features of the watch, not only those enabled on the standard demo units.
In contrast, most Try-on attendees get to try on a watch preloaded with non-interactive video and tactile demo loops, intended to showcase the watch's functionality. These watches are primarily for sizing purposes. If most customers wish to see more, they are directed to table-top mounted demo units loaded with a very restricted copy of Watch OS.
Since the demo units used to present the accessibility features of the Apple Watch are paired to iPhones, you can interactively try out all of the features of the watch, including sending messages, searches in Maps, the pairing process and much much more.
Tip: If you want to see other models than the accessibility demo unit, just ask. Your Specialist will bring over standard demo units and other straps for you to look at. These units, as previously mentioned, will not have accessibility features enabled. However, they will be able to give you an idea of the different styles of Apple Watch.
VoiceOver Users
If you are looking for tips on using VoiceOver with the Apple Watch, my previous article is well worth a read. Although it was originally intended to serve as a guide for enabling VoiceOver on standard Apple Watch demo units — a work-around that no longer works — most of the information contained within can be useful to get you started.
More Information
More information about the Apple Watch's accessibility features will become available as time goes on. We at Apple world Today will be bringing you this news as it develops and look forward to including Apple Watch accessibility coverage as part of our regularly published Accessible Apple column. Apple's Apple Watch accessibility page is also a good source for information about helpful watch features.
A Big Thank You
A huge thanks goes out to the team at the Apple Store Guildford Town Centre, the team at the Apple Store Coquitlam Centre, the Apple Accessibility Team, Apple Customer Relations, the Executive team and everyone else at Apple who worked on making this experience a reality.
I won't use names here for confidentiality reasons, but if you read this and worked on this project, know that I thank you for working together to bring this great opportunity to so many.
Thank You!!!
I know that I don't know every team at Apple that worked on this project and that the above list is therefore incomplete. I hope that you'll forgive me if I missed your team out. If I did, please feel free to drop me a Twitter DM and I'll add your team to the list.
In Conclusion
I'm excited to see all of you folks who have waited so patiently get an opportunity to try out the Apple Watch. It is an exciting device, and I hope you enjoy your Try-on Appointment as much as I did.
Happy Watching!!!
Next Up
Next up in this mini-series, I will talk about the unboxing process and how to pair your new Apple Watch with your iPhone.
As always, please leave questions or comments either here or on Twitter. I am particularly interested to hear from those outside the US or Canada to see if the Try-on booking appointment process is any different. If it is, I will update the article to reflect this.