This week's app: RunKeeper
Other than a few stints over the years when I was training for and running 5Ks, I have never been a runner. I prefer to take the world at a slower pace with trail walks instead, but that doesn't mean I can't use what's undeniably one of the best running apps on the market, RunKeeper (free, but with $39.99 in-app purchase for RunKeeper Elite and other IAPs for training plans).
The app has been out for years, and is a sibling to Breeze, which I also use. So what's the difference between the two apps? Think of Breeze as being the iPhone app version of a Pedometer, giving you coaching along the way and letting you know how many steps you're taking during a regular day. It's when you get out of the house or office and dedicate time to a run, walk, bike ride or workout that RunKeeper is useful.
Let's say I decide to go on a hike on one of the local trails. When I first leave my house, I tap a "Go Walking" button that not only starts a timer but also begins tracking my walk using GPS. Every ten minutes or so I get a verbal update from the app telling me just how far I've hiked, and at any point I can look at the app to see other stats like my pace, how many calories have been burned, etc…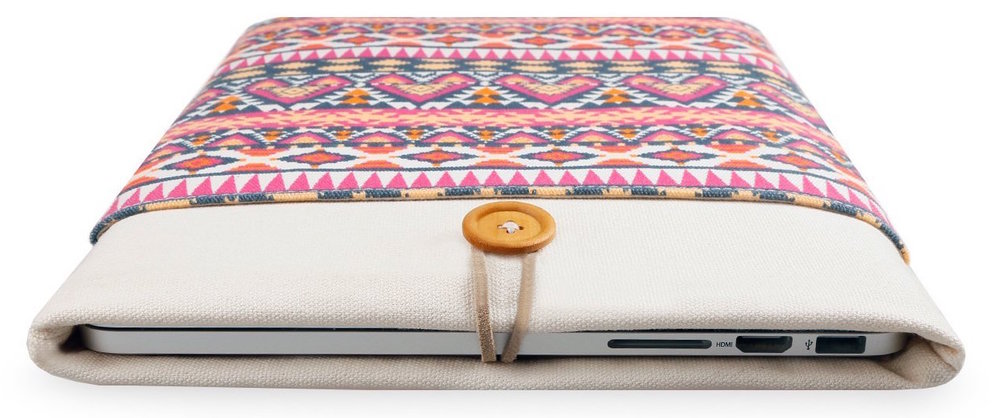 Our friends at Inateck recently sent over a protective MacBook case that is definitely eye-catching and can keep your MacBook and other goodies protected while looking good. The Inateck MacBook Bohemian Canvas Case Bag (US$36.99, on sale at Amazon for $14.99) fits any MacBook Air or MacBook Pro up to 13.3 inches in size, and is perfect for the new slimline 12-inch Retina MacBook.
Design
This bag is definitely fashion-forward, featuring a bright and cheerful exterior pattern over an off-white canvas bag. The canvas exterior hides an inside padded layer of Lycra and Neoprene, while the inside features a cloud-soft lining of tan fleece.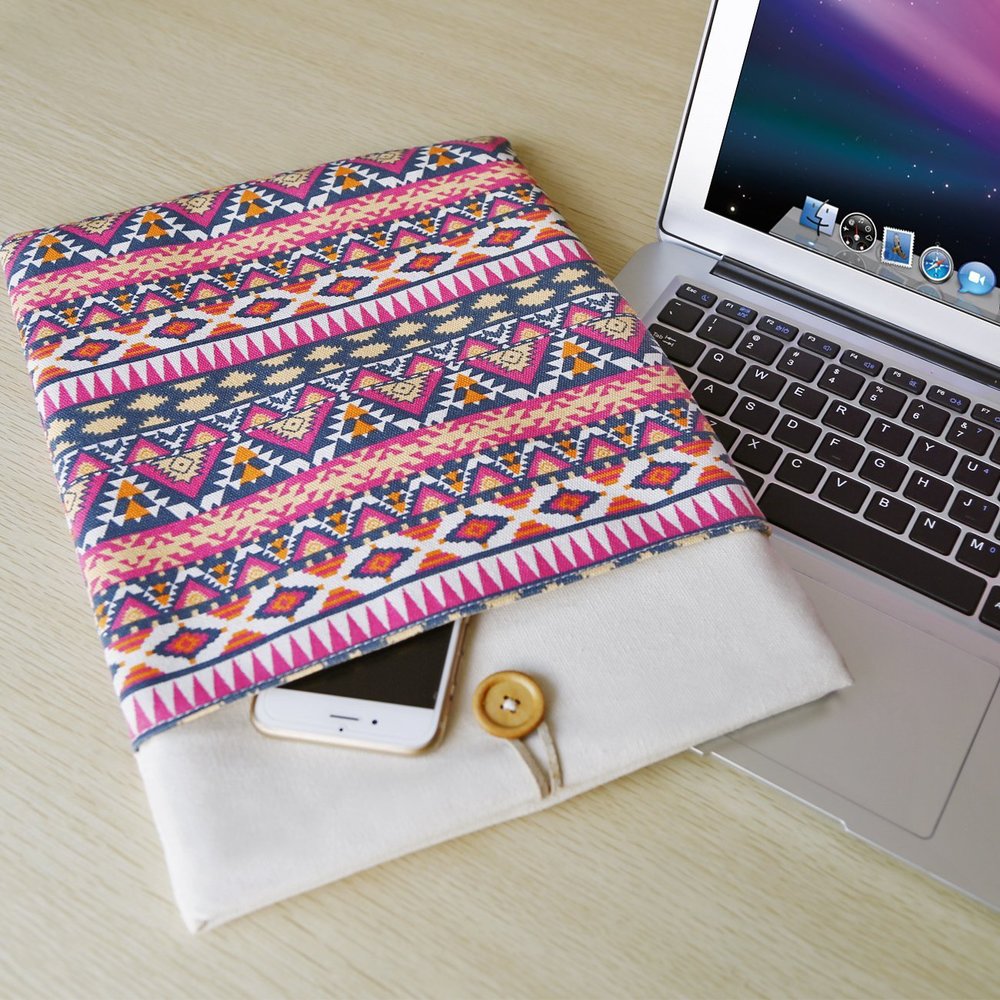 Your MacBook is secured inside the bag with a simple wood button and leather loop closure, with no zippers to scratch your favorite laptop. The front of the Bohemian Canvas Case Bag features a second open pocket for your iPad, and there's even a small canvas drawstring bag made of the same material for carrying cables and other accessories. Inateck pays attention to details, so inside that drawstring bag is a screen cleaning cloth.
Functionality
While I wouldn't recommend using the Bohemian Canvas Case Bag as your primary carrying case for a MacBook due to the simple button closure, it's perfect as a way to keep your laptop protected from scratches and bumps while inside a backpack, briefcase, or roll aboard suitcase. The padding is sufficient to keep the MacBook shielded from accidental drops, but I'd worry about the button closure opening inadvertently.
Conclusion
Inateck has been making some very stylish, useful, and inexpensive peripherals and accessories for a few years now, and the Bohemian Canvas Case Bag shows just how a regular boring laptop sleeve can be made fashionable with the addition of colorful fabrics. The price at Amazon is amazing, and the bag is well constructed. Only the lack of a full closure to keep the MacBook completely secured is keeping me from giving this product a five-star rating.
Apple World Today Rating (out of 5 stars possible): ★★★★