Apple has been granted another patent (number 9,167,138) by the U.S. Patent & Trademark Office that hints that gesture controlled interfaces are at least being considered for future Macs. If the invention every reaches fruition, Apple won't be the first to bring such technology to the Mac. That would be Leap Motion, which makes a controller that senses how you naturally move your hands and replicates the movements on your Mac's display.
Apple's 9,167,138 patent is for "pattern projection and imaging using a lens array." Here's the summary of the invention: "A method for projection includes generating a pattern of illumination, and positioning an array of lenses so as to project different, respective parts of the pattern onto a scene."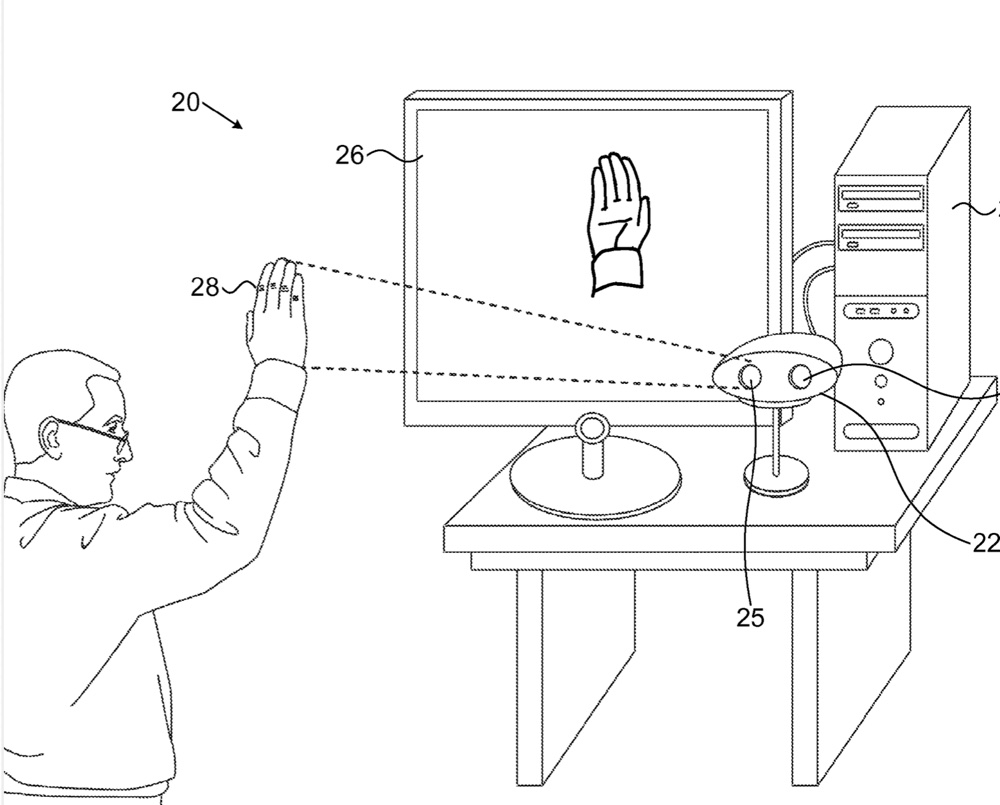 Apple has filed for/been granted various patents involving a gesture interface. Apple was granted a patent for a "lens array projector" that involves a projection-based 3D mapping solution. The result could be gesture recognition on Macs, Apple TVs and iOS devices akin to that of Microsoft's Xbox Kinect. Another 2014 patent filing for a "computer user interface system and method" could involve a Mac display with sensors built into all sides of the screen's bezel.
The sensors would recognize hand gestures. The gestures could be used to scrolling, selecting, zooming, and more. In 2013 Apple was granted a patent for gesture control of multimedia editing applications.
In 2013, Apple bought PrimeSense, an Israeli maker of chips that enable three-dimensional (3D) machine vision. The chip's 3D sensors are designed to enable nature interaction between people and devices and between devices and their surroundings. Its machine vision products map out 3D environments and track movements of bodies, faces and facial expressions.
And in 2010 Apple scooped up all of the shares of a Swedish face recognition company called Polar Rose. The company had a service that allowed users to name people in their photos on photo sharing sites like Flickr and 23hq.com using their Facebook contacts. Using their facial recognition Polar Rose applied auto-tagging for users.