Yellow Lemon Software's FolderGlance, a utility for browsing files and folders, is still a solid addition to your Mac's software arsenal after all these years. With version 3.0.5, it's able to resolve aliases on Mac OS X Yosemite. Alias handling on older Mac OS X releases has also been improved.
FolderGlance lets you preview files directly from the contextual menus, as well as move, copy and make aliases of selected files at locations you browse to. For example, its Hover Previews feature lets you automatically preview files while browsing the context menu created by FolderGlance.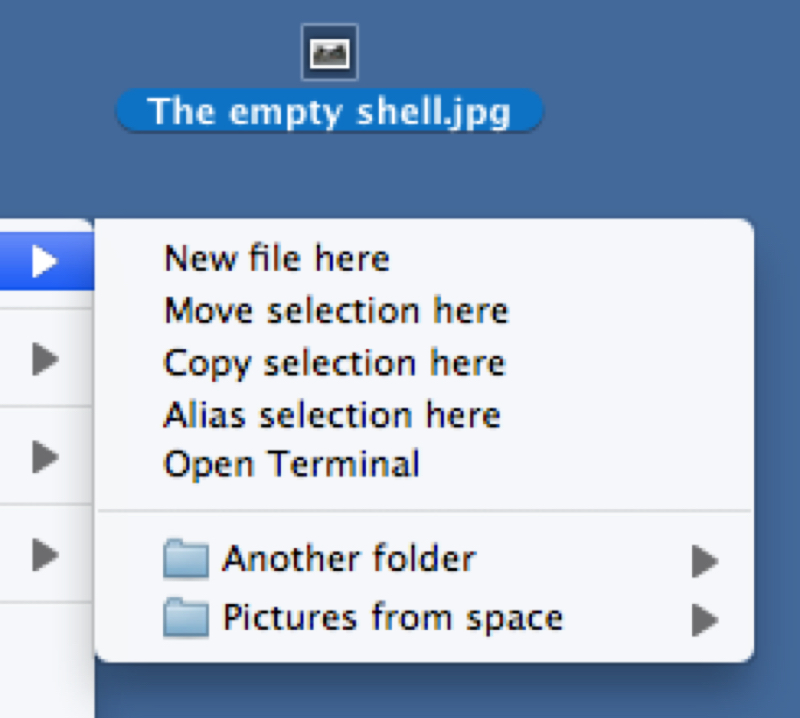 By allowing the mouse cursor to linger over a file shown in one of FolderGlance's context menus for a short time (more on that in a moment), a preview automatically appears on-screen. The preview mode lets you quickly browse a pictures, documents and other files without using your keyboard.
Unless you only use your Mac sporadically, FolderGlance can certainly speed up your workflow. Moving a file or copying it to a new location takes less time than it would without this app. One irritant: though you can move and copy files right from the contextual menu, the menu doesn't appear until you let go of the button — and there's no feedback to let you know when you've held the button down long enough.
FolderGlance requires Mac OS X 10.6 or higher. FolderGlance costs US$20 for new users.