The Apple news for today is all over the map, literally and figuratively…
New green Apple R&D facility is under construction in Yokohama, Japan
You too can be in the Steve Jobs biopic!
Another channel is added to the Apple TV lineup
Buying an Apple Watch Edition? You're special, and Apple wants to treat you as a very important person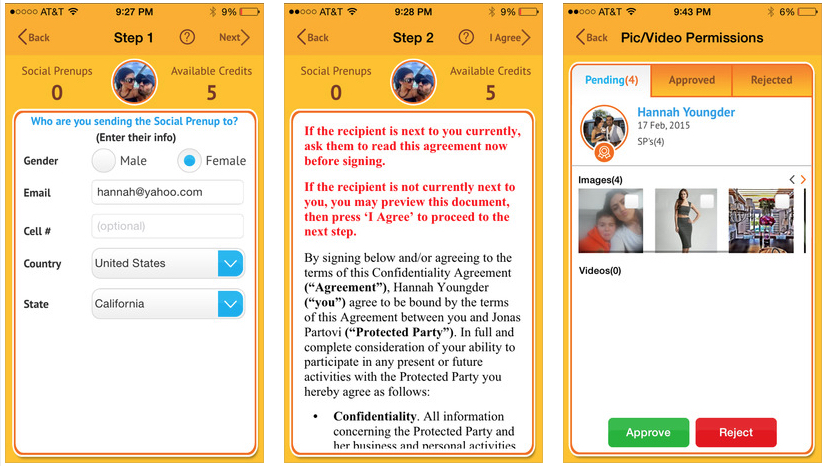 Social media and smartphones have made relationships somewhat complex these days. No longer can you just go out on a date with someone; now you'll most likely take a selfie or two of yourself and your squeeze-du-jour, and if things get a little frisky, you might take some photos for "private sharing." Of course, when you break up you just hope that that other person doesn't use those intimate photos and videos for nefarious purposes. Having a little "legal insurance" to protect yourself is the idea behind Social Prenup, a new app that's the brainstorm of a guy named Jason Partovi who enlisted the help of a group of lawyers to make sure the app was legally binding.
The idea is that you make a legally binding agreement with that other party with Social Prenup before you start snapping photos or shooting video. Once the agreement is signed digitally, you or the other party must ask permission of the other before you can share the image or video on social media. If you don't approve and they still post the potentially embarrassing or damaging media on social networks, you can take 'em to court for monetary damages of up to one million dollars.
Hopefully, things won't go that far, and your new friends and hookups will take things seriously once you remind them that you can give them a legal shakedown if they post your private photos without your permission. The app provides five free contract credits, while in-app purchases are available if you tend to get around a lot…
It's definitely an interesting app, although I think the "funny notification messages" and cartoon-like user interface might give users the wrong idea. What do you think, readers? Is a legal app like this a good idea in this age of revenge posts, or is this going a little too far?