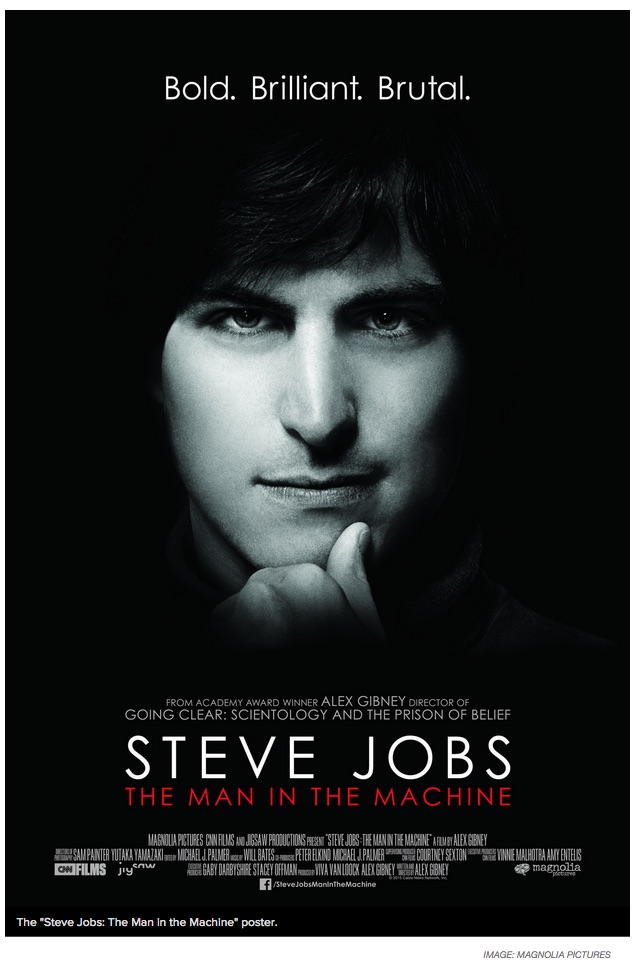 Oscar-winning documentarian Alex Gibney and Magnolia Pictures have released the first trailer for the movie "Steve Jobs: The Man in the Machine". The movie will be opening on September 4, and is an unflinching — and some say unflattering — look at the Apple co-founder.
The film premiered at SXSW 2015 in Austin, TX four months ago, and was immediately panned by Apple senior vice president of internet software and services Eddy Cue. Cue tweeted that the movie was "an inaccurate and mean-spirited view of my friend" and "not a reflection of the Steve I knew." Cue felt that the book "Becoming Steve Jobs" was the most accurate portrayal of Jobs.
Of course, the Jobs film oeuvre also includes the largely forgettable movie Jobs with Ashton Kutcher in the title role, as well as the upcoming Steve Jobs with Michael Fassbender, Seth Rogen, Kate Winslet and Jeff Daniels.