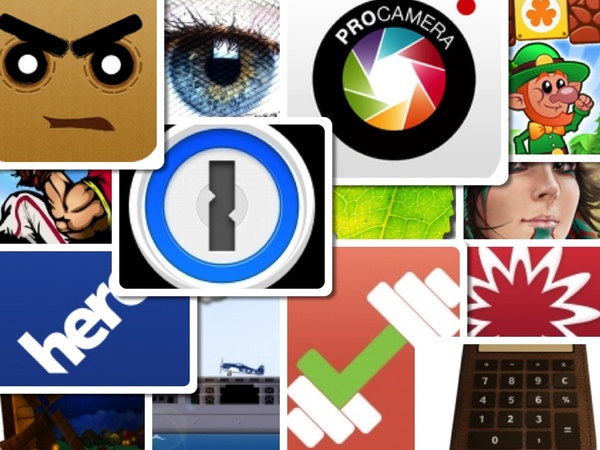 Here are some of the best free apps, app updates and new apps that have landed in the App Store recently. Today's notable apps include a discount on MathStudio, the new HERE navigation app, and an update to OmniPlan that brings the title to the iPad, iPhone and iPod touch as a unviersal app. All app prices are USD and subject to change. Some deals may expire quickly, so grab them while you can.
iOS Apps Now Free
Workout Plan – Fitness Schedule & Journal [Now free, down from $1.99] Workout Plan has been ranked a #1 downloaded Health & Fitness app in over 25 countries, and is used by thousands of individuals across the world to plan and log their workouts.
Etchings [Now free, down from $1.99] Instantly create beautiful etched illustrations from any photo!
Lep's World 3 [Now free, down from $0.99] Jump and run with Lep in this award-winning platformer through 120 exciting levels. More than 100 million players to date can't be wrong.
MathStudio [Now free, down from $0.99] MathStudio is the most comprehensive math app available for iPhone and iPad. Whether you need a simple calculator to do your finances or a replacement for your TI graphing calculator, MathStudio is the most powerful and versatile calculator available on the App Store.
MadSquare [Now free, down from $0.99] MadSquare is an endless runner made to enhance video gamer's reaction skills. It's made for all ages, anyone can learn but it will be a challenge.
iOS Apps On Sale
Wings Of Valor [On sale for $0.99, down from $1.99] Based on the gameplay of the famous Wings of Fury. Use your base carrier to reload and repair your plane. Tight dog fight, Torpedo run, Bombing attack… You can play all of them.
Windy ~ Sleep Relax Meditate with natural white noise sounds [On sale for $2.99, down from $3.99] Sleep better with Windy, a beautiful white noise app that plays soothing high quality winds recorded in stereoscopic 3D for headphones, and more.
ProCamera 8 + HDR [On sale for $2.99, down from $4.99] ProCamera 8 is a photo, video, and editing app bursting with state-of-the-art technology!
Baseball Kings 2015 [On sale for $0.99, down from $1.99] Baseball Kings is a Real 3D baseball game you've ever seen before !
Discounted Mac Apps
1Password – Password Manager and Secure Wallet [On sale for $34.99, down from $49.99] 1Password creates strong, unique passwords for every site, remembers them all for you, and logs you in with a single click. It's the best way to stay secure and the fastest way to use the web.
Barnyard Mahjong 2 [Now free, down from $1.99] "Barnyard Mahjong 2: Around the Farm" is a fun new way to play mahjong solitaire where you literally can spin around the farm!
Shade [Now free, down from $9.99] Hide your messy desktop with the click of a button!
Numi 2 [On sale for $0.99, down from $9.99] Numi calculator magically combines calculations and text, and allows you to share your computations with other users.
New and Notable Apps
Enlight [$3.99] Download Enlight — every photo app you've ever needed, wanted, or dreamed of
combined into one powerful, beautifully designed photo editor.

Paper Monsters Recut [$2.99] Dive into the world of Paper Monsters Recut and watch a living world made out of paper, cardboard, and even a few cotton balls unfold right before your eyes!
Updates you don't want to miss
TimeTag [Free] TimeTag is the timesheet app that you love. Its premise is simple: Allow you to track and tag your time with ease. Version 4.0.0 brings the following changes:
New color picker: In an effort to simplify & improve TimeTag, categories will now support just a background color. The text will automatically change from black to white based on the brightness of the color you pick.
Database improvements, which should speed things up.
Export improvements, including row coloring for easier reading.
Notes in the web export are now their own row underneath time records, for much better print support.