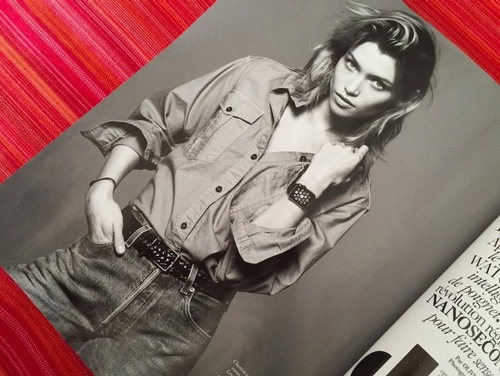 Apple is beginning to court the fashion world with a two-page spread in the French edition of Vogue magazine, Vogue Paris. Spotted by French site Mac4Ever and PomPomComedy (Via AppleInsider), the article profiles the Watch, calling it "a small revolution."
Apple's Watch also recently graced the cover of women's lifestyle magazine Self, and reportedly is slated for a 12-page advertisement push in the March issue of Vogue US.
Our take on the news:
Apple realizes that it needs to have the blessing of the fashion press for the Watch to be accepted by a whole different type of consumer. We expect Apple's fashion-focused advertising campaign will grow exponentially as the Watch launch draws near.