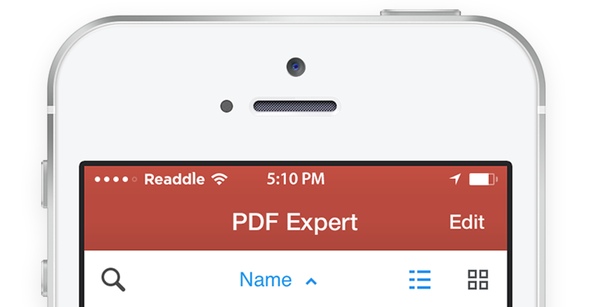 It's time to save some of your hard-earned money with our Daily Deals, featuring exclusive deals for AWT readers, hardware discounts and our own handpicked iOS and OS X sales. All prices are USD and subject to change. Please check prices before you purchase as some deals may expire quickly.
AWT's Daily Deals
Readdle PDF Expert 5 [On sale for $4.99, down from $9.99] PDF Expert 5 is a must-have app for anyone who reads, annotates or edits PDF documents on iPad or iPhone. It allows you to mark up documents with highlights and handwriting, insert text and stamps, sign and even merge PDFs

MacPhun Focus [Now free, down from $9.99] To celebrate the launch of AppleWorld.Today, photo software developer Macphun is offering their popular Focus app for Mac for FREE readers of AWT.

this link to receive your free copy of the photo editing software.

GravityView [On sale for 20% off] AppleWorld.Today is pleased to offer an exclusive deal on the GravityView WordPress plugin by Katz Web Services. Gravity View is the best way to display Gravity Forms entries on your website. The plugin comes with built-in presets to display a variety of data with a drag & drop configuration to get it just right.
GravityView pricing starts at US$50, but AWT readers can save 20% off the retail price when they use the exclusive promo code "SPACESHIPCAMPUS" during checkout. This discount applies to all options, including the 3-site and 100-site plans.
Hardware and Accessory Deals
iOS Software Discounts
OS X Software Discounts
Total War: SHOGUN 2 Collection [On sale for $24.99, down from $49.99] As leader of one of twelve competing clans, use political ambition, military brilliance and ruthless cunning to unify 16th century Japan under one undisputed shogun: you.

StatsBar – System Monitor for CPU, Memory, Disk Space, Network & Battery [On sale for $1.99, down from $3.99] With StatsBar, you get a comprehensive and detailed analysis of the following areas of your Mac


CheckBook Pro [On sale for $19.99, down from $24.99] More than a basic check register and reporting tool, CheckBook Pro features everything in CheckBook, our powerfully simple personal finance manager.

SimpliBudget [On sale for $1.99, down from $2.99] SimpliBudget is the top low-cost finance app on the App Store!