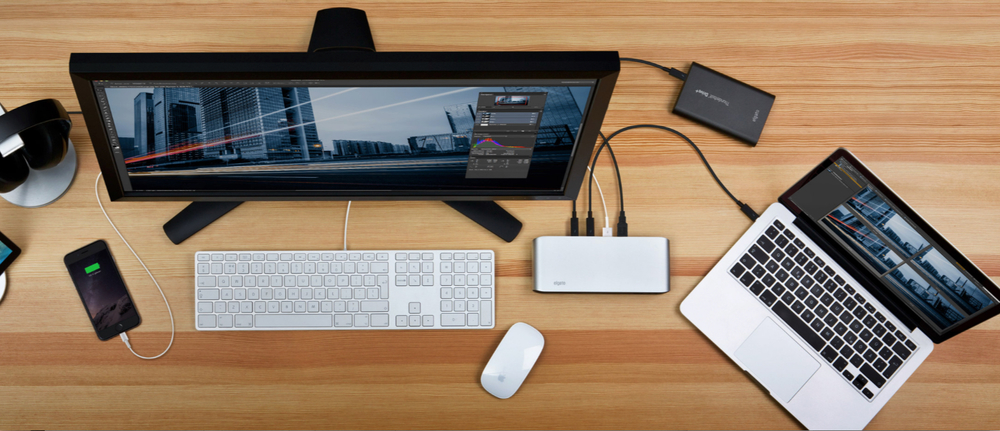 This week's sponsor of Apple World Today is Elgato, makers of the new Elgato Thunderbolt™ 2 Dock (US$229.95).
The Elgato Thunderbolt 2 Dock is perfect for connecting everything to your MacBook at once. Using the included 50 cm Thunderbolt cable to connect your MacBook to one of two Thunderbolt ports on the Dock, you then have access to a built-in HDMI port capable of driving a display with up to 4K resolution and three SuperSpeed USB 3.0 ports. Add access to other Thunderbolt displays and devices through the remaining Thunderbolt 2 port.
A Gigabit Ethernet port gives your MacBook access to high speed wired network connections, while a separate microphone input and amplified audio output supply clear sound for FaceTime and Skype calls.
The three SuperSpeed USB 3.0 ports not only provide full speed connectivity to your USB devices, but also 1.5A of power each. Even if your MacBook is not connected, the USB devices are still charging. The free Elgato Thunderbolt Dock Utility makes it simple to eject all storage devices at the same time.
Purchase your Elgato Thunderbolt 2 Dock through Amazon and support Apple World Today at the same time (affiliate link).