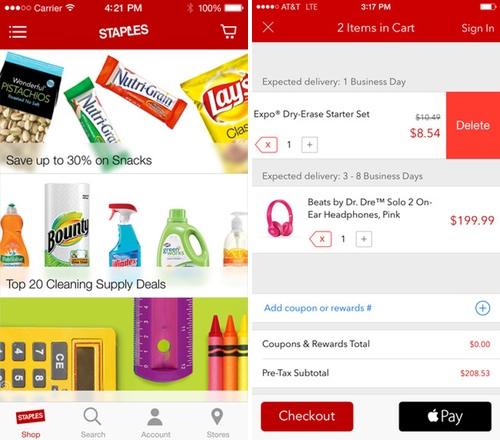 Staples was an early adopter of Apple Pay, adding support for the mobile payment service at launch. The retailer accepts Apple Pay in stores and via its iOS app. While use of Apple Pay in stores is slow, the mobile payment service is a big hit among iOS app users, accounting for 30 percent of purchases made in Staples iOS app. This figure was confirmed Prat Vemana, VP of mobile commerce for Staples, and reported by Fierce Mobile.
Our take on the news:
Apple Pay is showing promise on the mobile front, but it will take time for the technology to progress beyond the early iPhone adopters to the general public.