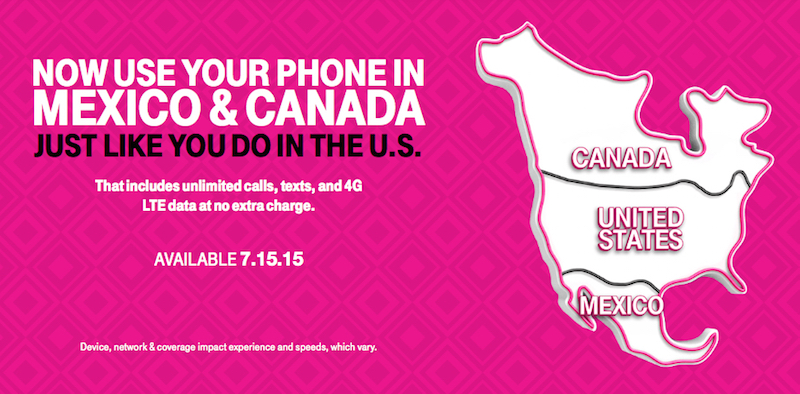 American iPhone fans who do a lot of traveling to Mexico, Canada or both have a new friend named John Legere. He's the CEO of "Un-carrier" T-Mobile, and today he announced that anyone using the T-Mobile Simple Choice pre- and post-paid plans will soon be able to send and receive unlimited phone calls and text message and use 4G LTE data both north and south of the border at no extra cost through the new "Mobile Without Borders" initiative.
The plan will be available starting July 15th in select Canadian and Mexican markets. On that date, anyone who signs up for a new Simple Choice postpaid or prepaid plan will be automatically enrolled in Mobile Without Borders, while existing Simple Choice customers can sign up for free online, at T-Mobile stores, or by phone.
Is there a catch? Yep, the company says that Simple Choice plans are "not intended for extended international usage," so don't plan on going crazy with your 4G LTE data usage while spending a few months on the beach at Cabo San Lucas. But still, the plan looks pretty darned good compared to what other carriers are offering.