AppYogi Software has introduced Wifi Signal Strength Status 1.0, its new utility developed exclusively for macOS. The app prominently displays the wireless signal strength with network name, "neat icon" or "percentage" on the menu bar.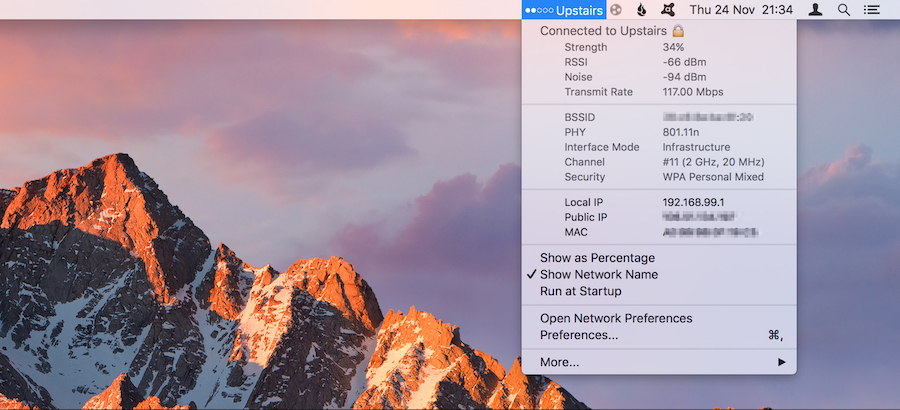 Wifi Signal Strength Status lets users know and monitor wireless signal strength at all times with RSSI, Noise, Transmit Rate, Channel details and more. The app also allows the user to see their public IP with Mac address on the Menu Bar.
Wifi Signal Strength Status requires macOS 10.10 or later. It costs US$4.99 and is available worldwide exclusively at the Mac App Store.