Avangrid Renewables, the project developer for Apple's Montague (Oregon) Wind Power Facility, is seeking a permit amendment for the Montague Wind Power Facility that would allow it to use a turbine model with a rotor diameter of 136 meters and generating capacity of 3.6 megawatts.
According to the Portland Business Journal, that's a "big step up from the most powerful turbines spinning in the Northwest today, which can crank out 2.5 megawatts." In its annual sustainability report last month, Apple said that Montague its "largest (renewable energy) project to date."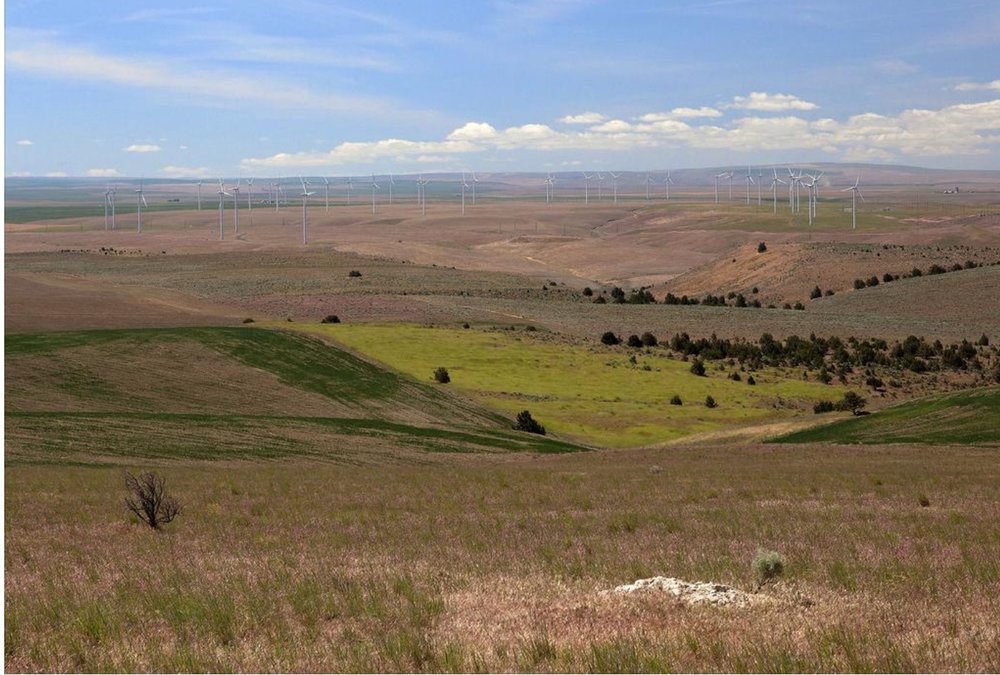 Apple has solar farms, hydroelectric plants and biogas facilities in Oregon, North Carolina, California, Nevada and Arizona.
Apple expects 560,000 megawatt-hours of electricity annually from its portion of the wind farm. That's equal to the electricity usage of about 52,000 Oregon households.
The Portland Business Journal says Avangrid needs a permit amendment from the state because the longer blades would have ground clearance of about 46 feet. The turbines, Avangrid said in a letter to regulators, could "significantly minimize the facility's footprint, and decrease overall adverse impacts by reducing the number of turbines by potentially half or more."