The decision by Apple executives to replace a cartoon revolver emoji with one of a squirt gun is a "combination of childishness and anti-gun demagoguery," according to the Second Amendment Foundation, a tax-exempt education, research, publishing and legal action group "focusing on the Constitutional right and heritage to privately own and possess firearms."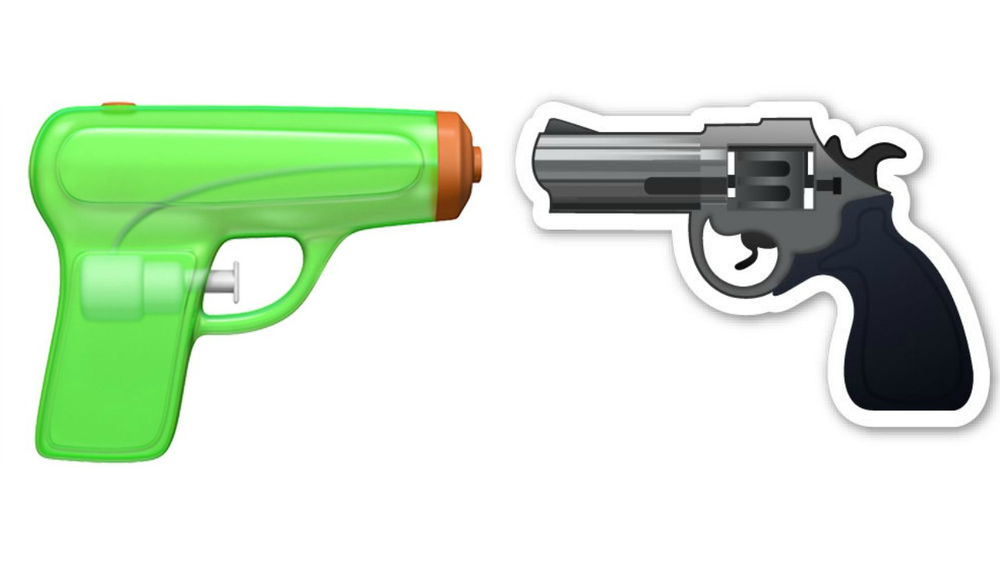 A neon-green water gun will replace the company's black-and-silver revolver next month, The toy water gun is a particularly controversial inclusion as Apple rejected the proposal to feature a realistic gun emoji in its iOS devices. "It has seemingly decided to skirt around the issue by including a depiction of a toy water gun instead," says 9to5Mac.
"This doesn't just border on the absurd, it completely crosses the boundary," says SAF founder and Executive Vice President Alan M. Gottlieb. "This is the sort of intolerance that comes from letting the gun prohibition lobby get away with demonization and hate."
CNNMoney notes the New Yorkers Against Gun Violence group has been lobbying Apple since last year with its #DisarmTheiPhone campaign, designed to convince the company to drop the gun emoji. Fox News notes that the decision to dump the revolver may even help keep some people out of trouble, as the use of weapon emojis in threatening messages and online posts has led to arrests.
But some complain that cartoon representations of guns aren't the problem. "I'm so glad they did this now ALL THE CRIME IS GONE," tweeted conservative radio host Dana Loesch.
Apple announced that the emoji swap would happen in September. It's part of an update of iOS 10, due this fall.
---
Protect Your iPad Pro With The Defender Series Case at OtterBox.com!