HP edged out Lenovo for the first time in years by a slim margin to regain leadership in the worldwide laptop market, according to Strategy Analytics. However, it was also good news for Apple.
Sales of the Mac laptop line grew 39% globally quarter-over-quarter, rising from 4.3 million in the third quarter of 2020 to 6 million in the first quarter. The Mac now has 9.7% of the global laptop market, compared to 9.3% in the third quarter.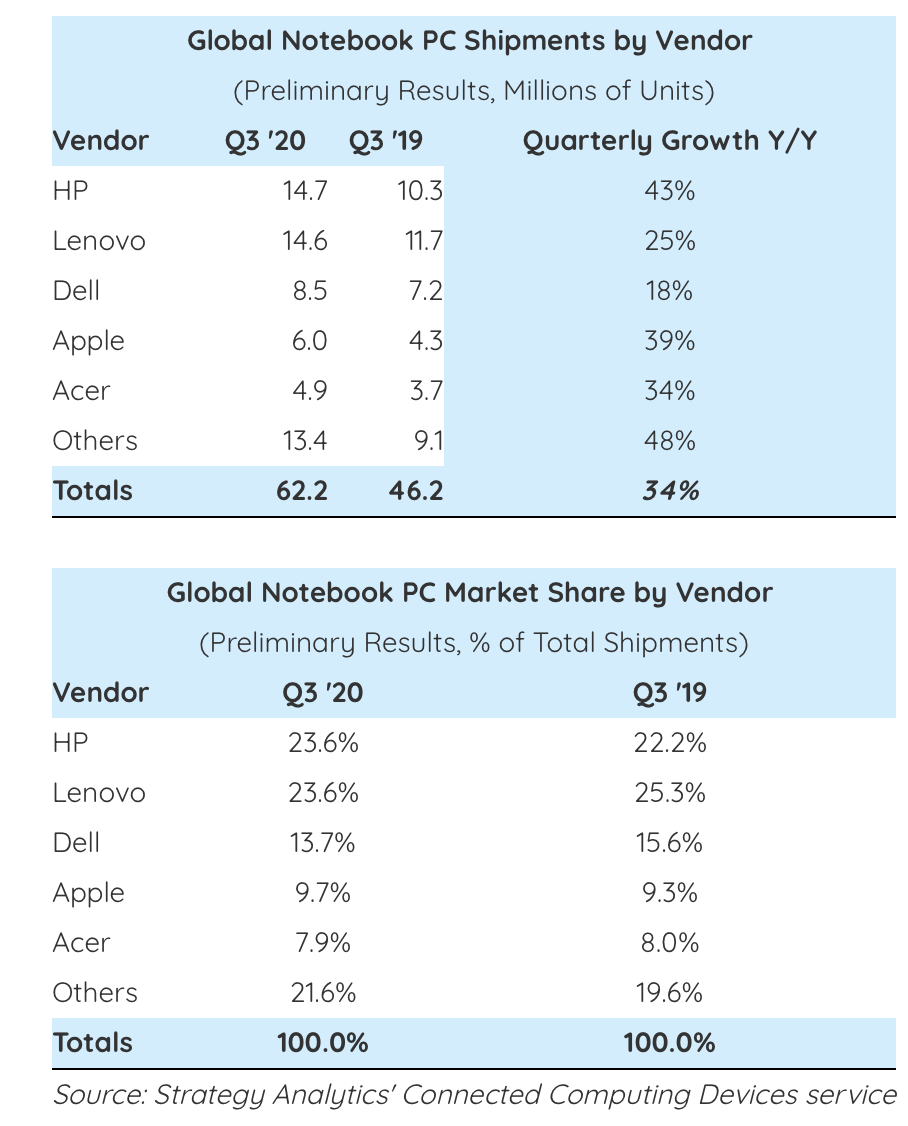 Overall, the industry picked up pace last quarter as the world moves on to new options of remote working, education and digitalization, driving 34% year-on-year shipment growth, according to Strategy Analytics' latest report. This high growth rate was actually limited by tight supply in the face of record demand, adding more drama to the competitive landscape as winter and more COVID lockdowns approach, according to the research group.