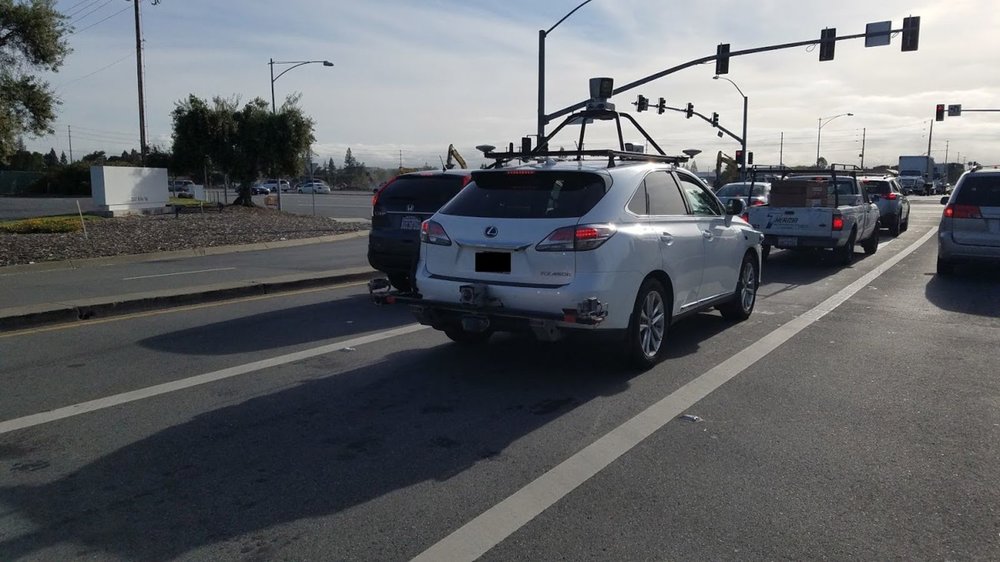 That didn't take long. About two weeks after Apple gained permission from the State of California to test out its Project Titan autonomous-car technology, an "anonymous source" provided Bloomberg with pictures and an animated GIF sequence showing the vehicle on the streets.
What you see isn't that pretty; the white Lexus RX450h SUV is covered with a bunch of sensors, and it honestly looks like something that a couple of college students would have cooked up in their dorm room. Bloomberg had an industry expert take a look at the photos, and it appears that's close to the truth — these are all off-the-shelf sensors, with none of them being custom made. The only link to this being an Apple vehicle appears to be that it was seen leaving an Apple facility.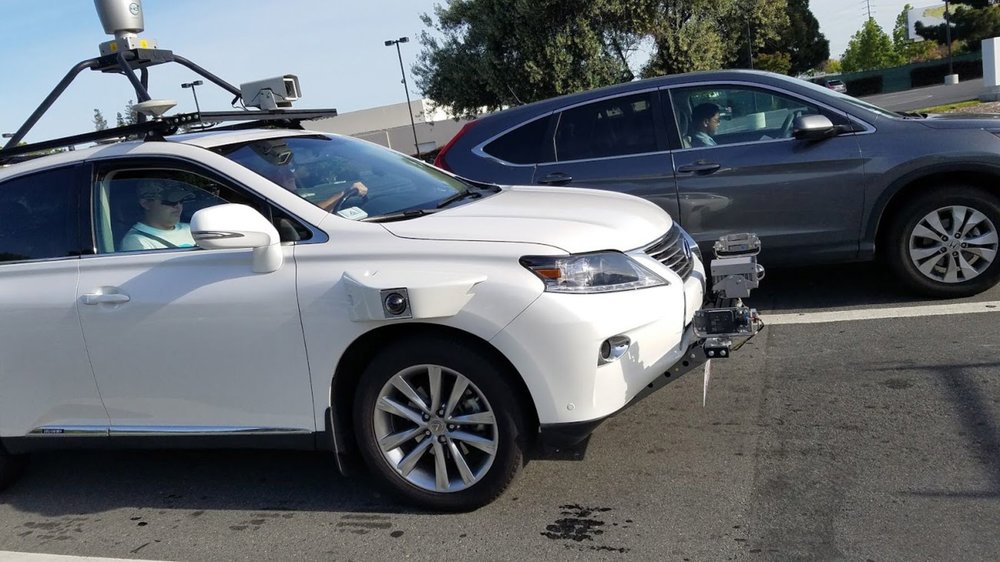 That makes sense, as Apple is now thought to be working on autonomous driving software, not a full vehicle. By using standard off-the-shelf equipment to work the kinks out of the algorithms needed to safely drive a vehicle on city streets, Apple ensures that its technology can be adapted to almost any future vehicle with built-in — and much less obtrusive — hardware.
It's quite possible that existing vehicles with "driver assist" technology may be able to be retrofitted for autonomous driving as those vehicles are already equipped with an array of sensors that can determine if a vehicle is within lane markings, approaching a vehicle too quickly, or even if side traffic is approaching when the driver's view is blocked.
Apple could capture a lot of the autonomous driving technology market if it could find a way to use the sensors in current vehicles with software developed to run on a future generation of iPhone and all linked through CarPlay.