The "long-awaited" AirPods release capped the the year that headphone buyers cut the cord, as wireless models comprised half of all online headphone sales in 2016, according to a new report from Slice Intelligence.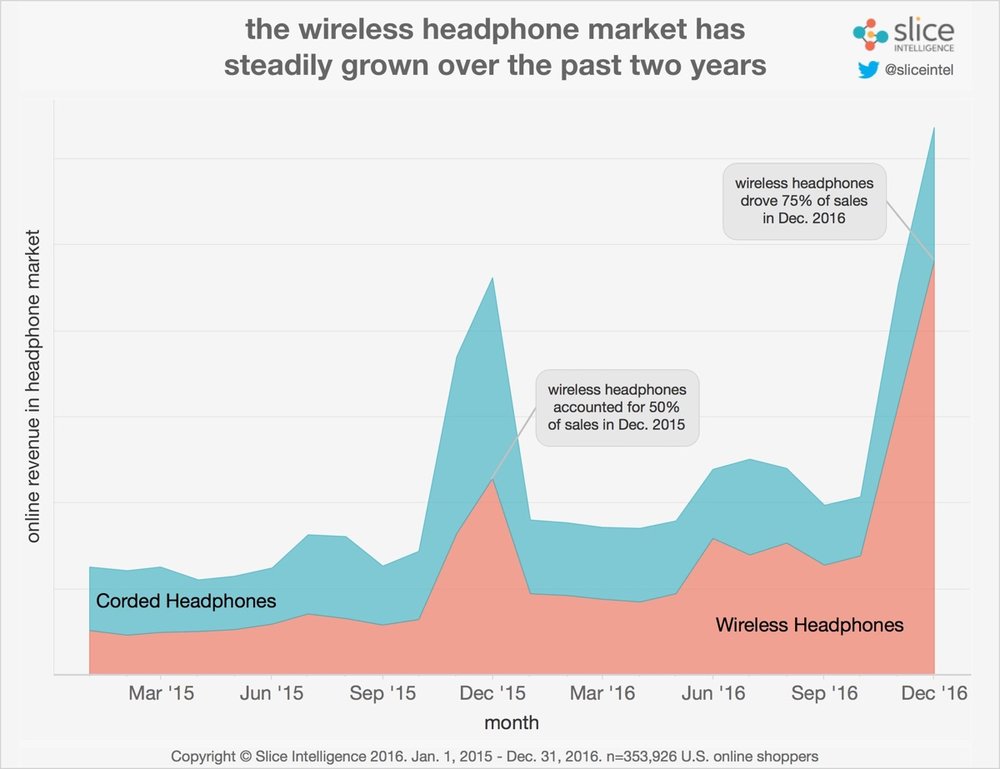 Apple's Beats brand headphones dominated the wireless headphone market for the last several years. Prior to the AirPods' launch, Beats headphones had generated nearly a quarter of all cordless headphone sales since January 2015. Beats products sold even better in the early holiday season.
Roughly 32% of wireless headphones sales over Cyber Weekend were on Beats. AirPods have taken the top spot for wireless headphones in the last several weeks, however, gaining 26% of wireless headphone spending in the weeks since the December launch, according to Slice Intelligence, which measures digital commerce via its panel of over 4.4. million online shoppers.
Eighty-five percent of shoppers who've purchased the AirPods since Dec. 13 are male, adds the research group. Over one-third of the men who bought a pair of AirPods were Millennials. Among female buyers, Boomers are the largest population, with a share of 38%.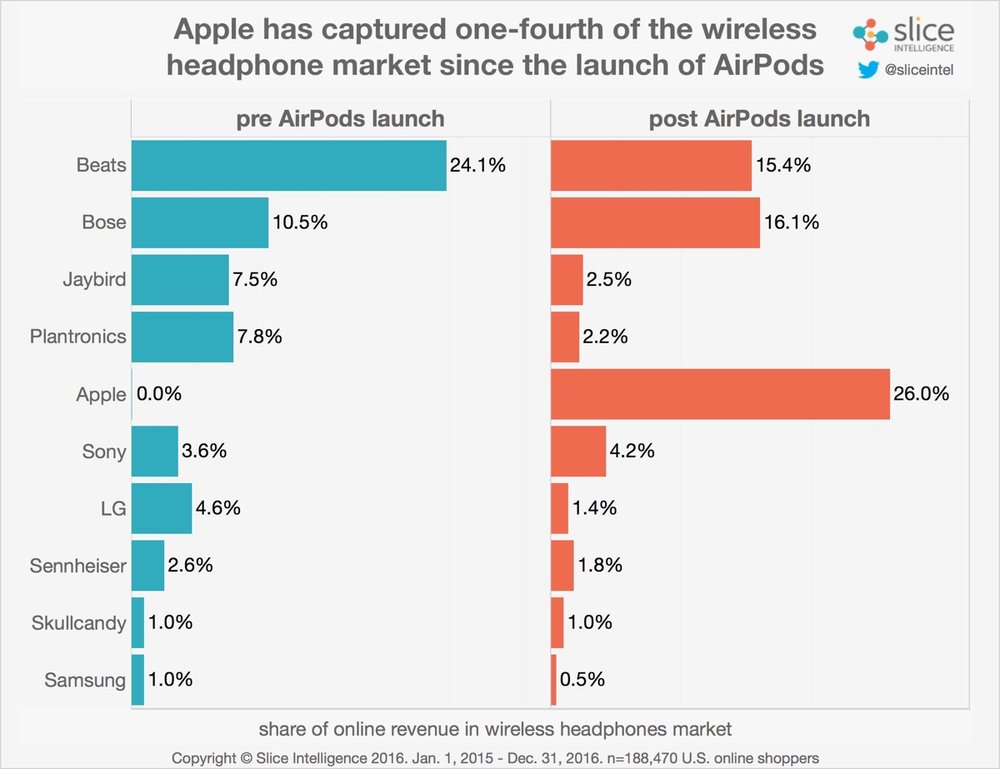 AirPods are wireless headphones that allow users to listen to music, make phone calls, enjoy TV shows and movies, play games and interact with Siri. Apple says that advanced sensors know when you are listening and automatically play and pause your music. Using Siri, AirPods allow you to access the "personal assistant" with a double tap.
The wireless headphones, including a charging case, will cost $159. AirPods require Apple devices running iOS 10, watchOS 3 or macOS Sierra.