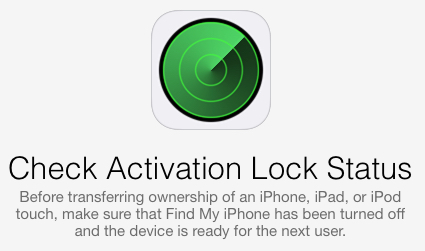 Reuters reported today that smartphone thefts — particularly those of iPhones — have dropped dramatically since Apple first implemented its "kill switch" Activation Lock in September of 2013.
In San Francisco, iPhone theft dropped 40 percent, while New York saw a 25 percent decline. Perhaps the most impressive decline was in London, where smartphone theft was cut in half.
With such impressive results, lawmakers are calling for action to mandate similar features in all smartphones. London Mayor Boris Johnson, New York state Attorney General Eric Schneiderman, and San Francisco District Attorney George Gascon are all pressing for laws mandating "kill switches". California already has a law mandating features like Activation Lock, but that law has yet to go into effect.
Johnson, Gascon, and Schneiderman all want smartphone manufacturers to follow Apple's lead in making the technology active by default rather than letting buyers opt-in. Apple, Samsung, and Google all have similar technology on their smartphones, and it's expected that a 2015 update to Windows phones will add the feature.
Our take on the news:
Apple's innovation with Activation Lock is an unexpected boon for law enforcement and the smartphone-buying public as well in that it is reducing crime. This should hopefully provide Apple with some leverage against lawmakers who are calling on the company to provide a "back door" to make it easier to spy on terrorists and criminals… and possibly innocent bystanders as well.
Did you know that you can also check the status of Activation Lock on any iPhone, iPad or iPod touch? Activation Lock prevents other people from using or re-selling your phone if it has been lost of stolen. If you are selling your phone, you have to turn off activation lock so the next owner can use it. This "Check Activation Lock Status" is provided by Apple and ensures that Find My iPhone has been shut off and that the device is ready for a new owner.