Last week, we took a look at the IK Multimedia iRig Studio Mic, a compact microphone made especially for recording sound from iPad or iPhone. The mic received a five-star rating (the top rating we give in reviews), so I was looking forward to reviewing the latest version of software designed just for the mic — IK Multimedia iRig Recorder 3 for iOS ($7.99 plus in-app purchases).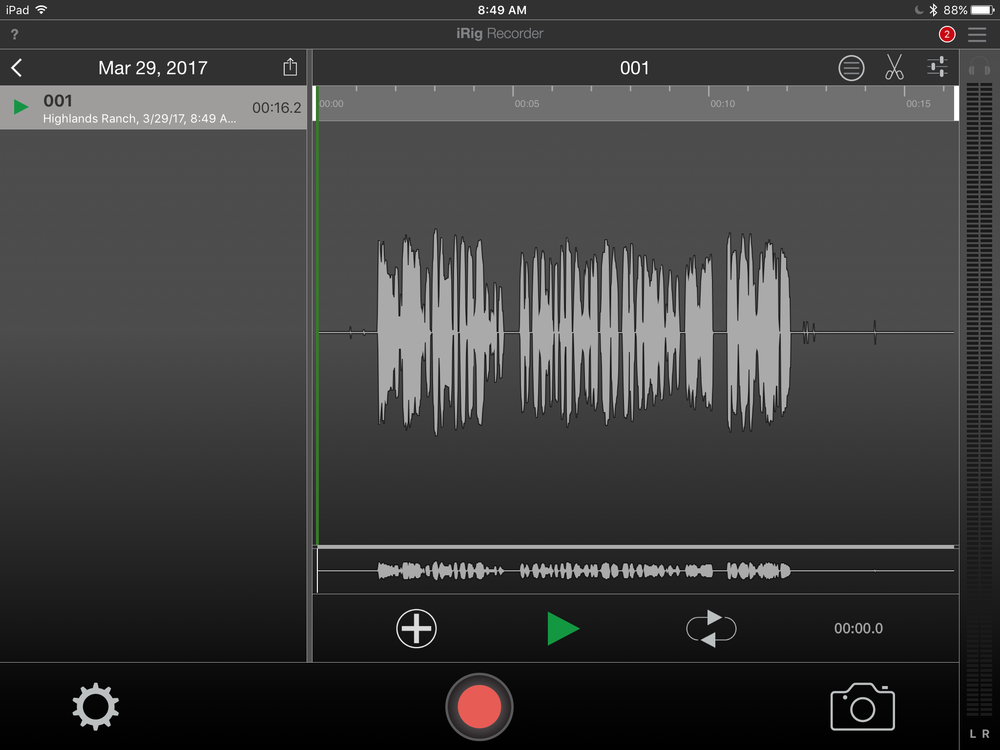 Sadly, I can't say as many good things about iRig Recorder 3 as I could about the iRig Studio Mic. The app comes in two flavors — free and a $7.99 version. Right off the bat, I'd suggest getting the free version because you still have to make some significant in-app purchases in order to get the app to do anything useful.
The big change in iRig Recorder 3 compared to earlier versions is that it records video, something that a lot of musicians — IK Multimedia's primary market — apparently wanted. Since there are no video editing tools included in the app, I'd suggest to musicians that they just use the standard Camera or iMovie apps to shoot and edit their video. If audio recording is the big driver for a person to buy this app, I'd suggest just using Apple's free Garage Band, since it's much more versatile.
Note that in the video I mistakenly said that the app was free; the $7.99 price tag for the "real version," in addition to the many in-app purchases required to get any functionality, is frankly ridiculous for what you're getting. If you want to give iRig Recorder 3 a try, start with the free version and save yourself $8. Add to that the lack of any decent video editing functions (except for cutting and cropping). On the plus side, I like the way the app makes a copy of each sound file you're working on so that you always have your original available plus all of the interim editing steps.
Apple World Today Rating (out of 5 stars): ★★★