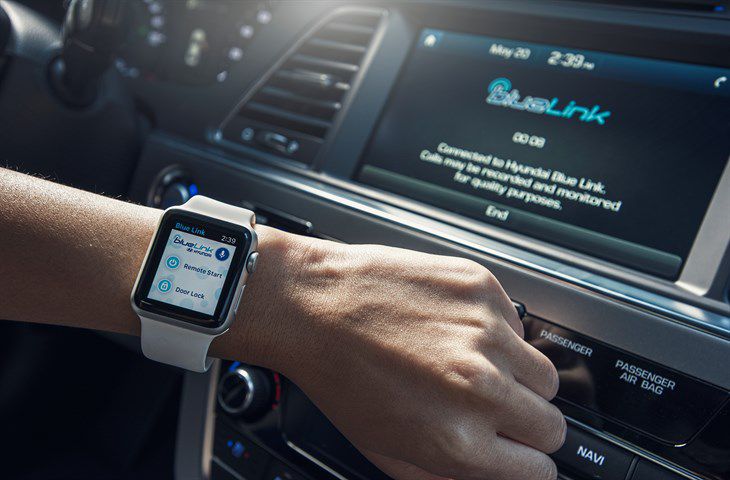 It's the last day of May, and we have some fascinating stories for today's Apple World Today News Update podcast:
One Apple supplier's stock has fallen by more than half its value this year, based on rumors that Apple might be making its own power management chips
Connected health pioneer Withings is back after being acquired and run into the ground by Nokia
Distracted driving laws may start seeing the Apple Watch as a "handheld device" after a Canadian student was ticketed for driving and using her Watch
The text version of the podcast can be read below. To listen to the podcast here, click the play button on the player below. Apple News readers need to visit Apple World Today in order to listen to the podcast.
Text Version
This is Steve Sande for Apple World Today, and you're listening to the AWT News Update podcast for Thursday, May 31st, 2018.
If you think it's tough to be Apple and constantly be under scrutiny from the press and financial analysts, it's really tough to be a supplier to Apple. Dialog Semiconductor is a supplier of power management chips for the iPhone, and during this year its stock price has dropped by more than half due to reports that Apple may be creating its own power chips. Dialog Semiconductor CEO Jalal Bagherli stated during a conference call with analysts that Apple hadn't given him an explanation why it's cutting back on orders of power management chips or identified a new supplier. Bagherli then went on to say that he believes the new supplier is Apple itself. Rumors have been flying about Apple making its own power chips for some time. The company currently makes its own A-series processors, M-series motion coprocessors, and W-series wireless chips. A power chip designed in-house could help cut costs and improve battery efficiency. There are reports saying that Apple might be able to start making and using its own power chips in the 2018 iPhones.
There's good news today for another company. Withings was one of the pioneers in the connected health market, making connected scales that worked with iPhones as long ago as 2009. Then the company was acquired by Nokia, a firm which seems to have a knack for making bad business decisions. Nokia rebranded most of the Withings line with its name, added some new products, and promptly ran the business into the ground. Well, Withings co-founder Eric Careel was able to buy back the digital health company from Nokia, and it looks like we'll start to see the old Withings rising like a phoenix from the ashes. Withings has always provided some of the best connected health products in the market, and we wish them luck.
Distracted driving is a big thing, and Apple has taken positive steps to make sure that drivers don't use their iPhones while driving unless the device is used with CarPlay or other hands-free kits. The next target of law enforcement may be Apple Watches, after Victoria Ambrose, a student at the University of Guelph in Ontario, Canada was fined $400 for looking at her Apple Watch while driving. A campus police officer pulled up alongside her at a red light and noticed Ambrose looking up and down at a device several times. Ambrose then failed to notice the traffic light turning green, and didn't move until the officer shone his cruiser side light into her car to get her attention. The officer then pulled her over and charged her with holding a hand-held communications device — something that is illegal under Ontario's distracted driving laws. Ambrose challenged the ticket in court saying that the Apple Watch should not be considered a "hand-held device." The judge in the case said that "Despite the Apple Watch being smaller than a cellular phone, on the evidence it is a communication device capable of receiving and transmitting electronic data," and continued by saying that "while attached to the defendant's wrist it is no less a source of distraction than a cell phone taped to someone's wrist. It requires the driver to change their body position and operate it by touch. " Ambrose said that she was just checking the time on her Watch; the judge said she could have "used the clock in her automobile".
That's all the news for today – join me tomorrow afternoon for the next edition of the AWT News Update.
Like this article? Consider supporting Apple World Today with a $5 monthly Team AWT membership.