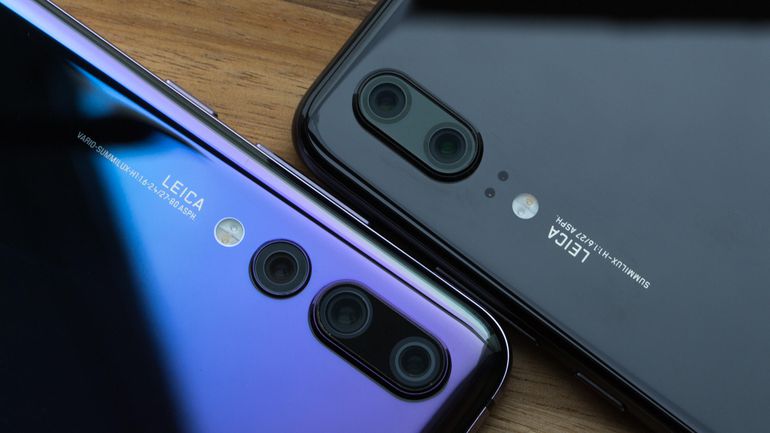 We hope the Memorial Day weekend was good for you! Today we have three small stories for you to listen to on the Apple World Today News Update podcast:
iOS 11.4 is available, with some new features and three major bug fixes that are sure to make a lot of users happy
Is your Uber driver creeping you out? The rideshare company has added a feature to its app to let riders call 911 with a single swipe and a tap
We speculate on what the addition of a third lens could do for the photographic capabilities of a 2019 iPhone
The text version of the podcast can be read below. To listen to the podcast here, click the play button on the player below. Apple News readers need to visit Apple World Today in order to listen to the podcast.

Text Version
This is Steve Sande for Apple World Today, and you're listening to the AWT News Update podcast for Monday, May 29th, 2018.
Today's release of iOS 11.4 may have made a lot of HomePod owners happy and included Messages in iCloud, but it also fixed some really annoying bugs that have been hanging around for a while. First, the update fixes the "Black Dot" Unicode bug that would crash apps on iOS devices if they sent or received a specific character sequence. That sequence involved the less than sign, an emoji black dot, a greater than sign and a finger pointing left emoji. You're safe to send that sequence now! The second fix finally erases an issue where iMessages would sometimes appear out of order. That's been around for a long time and can be extremely annoying to those who receive the messages out of order. Finally, if you've ever seen an app on the Home screen hovering out of place above other apps, that problem has been wiped away as well. iOS 11.4 may very well be the last major update to iOS 11 as iOS 12 is about a week away from its announcement and beta program.
Have you ever been in an Uber vehicle and felt really uncomfortable with the driver? While uncommon, Uber has added a new feature to its US app that allows the passenger to call 911 with that tap of a "panic button". According to Uber, riders need to swipe up on the safety center icon, then tap "911 assistance" They're asked to confirm that they mean to dial 911 before putting a call through to emergency dispatchers. In some cities, including Denver, CO; Charleston, SC; Nashville and Chattanooga, TN; and Naples, FL, the app automatically transmits location data to the 911 operator. Drivers can also use the feature in case they're being attacked by passengers or witness criminal behavior taking place.
We had a piece on Apple World Today this morning that commented on a Deutsche Securities analyst's rumor that the 2019 iPhone might have three, not two, camera lenses. What would that third lens be used for? Well, there are a lot of different opinions on that. First, Taiwan's Economic Daily News speculated back in April that a third lens would be added to provide up to a 5X optical zoom to the iPhone camera. Today's report says that the third lens would not only add that longer focal length to the iPhone, but also enhance augmented reality capabilities on the iPhone. Last year, Bloomberg through that Apple would add a 3D sensor to the 2019 iPhone for 3D modeling with the rear cameras. Regardless of the reason, it seems likely that a three-lens iPhone could show up in the next year. Already, the Huawei P20 Pro has a third camera, which is used to provide a 5X optical zoom. While it's not a smartphone, the Light L16 camera has 16 lenses that use a combination of optical zoom and computational photography to simulate a 28 to 150mm zoom lens on a flat device. So a three-lens iPhone by 2019's release period is entirely within the realm of reality, and it could be one more step toward making DSLRs obsolete.
That's all the news for today – join me tomorrow afternoon for the next edition of the AWT News Update.
Like this article? Consider supporting Apple World Today with a $5 monthly Team AWT membership.