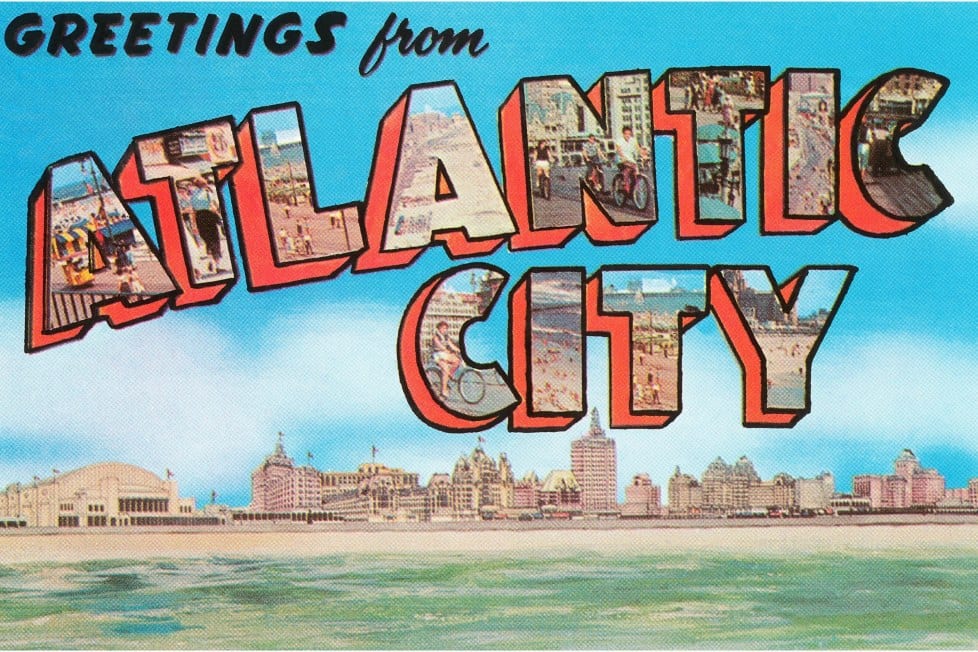 Friday at last! To end your week, we have stories about Apple retail stores, Apple employees at Display Week in LA, and some possible names for macOS 10.14:
The Pier Apple Store in Atlantic City, NJ will be closing soon due to a sharp decline in tourism and visitors to the city
A new, larger Apple retail outlet is nearing completion in Seattle's University Village shopping center
Some possible names for macOS 10.14 have surfaced in overseas trademark filings, including Sequoia, Mojave, Sonoma and Ventura
Apple employees were in evidence everywhere at Display Week in LA this week, checking out the latest display technologies and making presentations
The text version of the podcast can be read below. To listen to the podcast here, click the play button on the player below. Apple News readers need to visit Apple World Today in order to listen to the podcast.
Text Version
This is Steve Sande for Apple World Today, and you're listening to the AWT News Update podcast for Friday, May 25th, 2018.
Apple rarely shuts down Apple retail stores, but it has announced that it will be closing the store in Atlantic City, New Jersey and has no plans to open a new store to replace it. The store at The Pier was opened in 2006, with traffic from the Caesars Atlantic City Hotel and Casino making it a prime location. Apple filed a WARN or Worker Adjustment and Retraining Notification that covers the 52 employees impacted by the closure. Apple cites a "sharp decline in tourism and visitors to the area" as the cause of the closure, and will shut the store down once its lease expires. All of the employees will be offered other jobs within Apple, and the company says that it looks "forward to serving our Greater Atlantic City customers through our other southern New Jersey, Delaware Valley, and Greater Philadelphia area stores."
In other Apple Store news, a new large Apple Store in Seattle's University Village shopping center is nearing completion. The project site, known as "Village Green", was formerly a parking lot near the existing University Village store that's been in operation since 2003. The store will house about 6,300 square feet of retail space, with about 5,300 additional square feet for storage and workspace. The store has a large public plaza at the front that is partially sheltered by a wood-lined overhang. There will be a standard glass facade at the front of the store, with Mocha Creme limestone walls with rounded corners at the east and west sides of the building. According to people who have been tracking the construction progress, the store could open this summer.
With WWDC 2018 just around the corner, folks are starting to wonder what name will be used for macOS 10.14. Trademark applications have been made in Cambodia and the Phillipines that point to some possible names that follow the trend of California landmark names. The trademark applications were made by what appears to be a shell company by the name of Balboa Apps LLC, and have the words Sequoia, Mojave, Sonoma and Ventura listed. Several other trademark filing names made in 2014 have been kept active, including Rincon, Grizzly, Farallon and Monterey. Apple has abandoned or suspended several other names: Diablo, Redwood, Big Sur, Pacific, Miramar, Redtail, Condor, Tiburon, Shasta, Mammoth and California are all out of the running for the name of macOS 10.14.
Displays on Apple products are usually the best available, which is probably why Apple sent a huge number of engineers and executives to Display Week in Los Angeles this week. While most companies send a few dozen people to Display Week at most, 369 Apple employees were registered to attend. Apple's employees presented 18 talks at the conference, although any mention of future products was nonexistent. Some company employees were seen expressing interest in VR headset screens made by Japan display that display over 1,000 pixels per inch, and others were looking at the latest Samsung OLED panels, like those used on the iPhone X. Apple is eventually moving to MicroLED display technology and is actually making some of its own test displays; we expect to see that technology on the Apple Watch first.
That's all the news for today – join me Monday afternoon for the next edition of the AWT News Update.
Like this article? Consider supporting Apple World Today with a $5 monthly Team AWT membership.