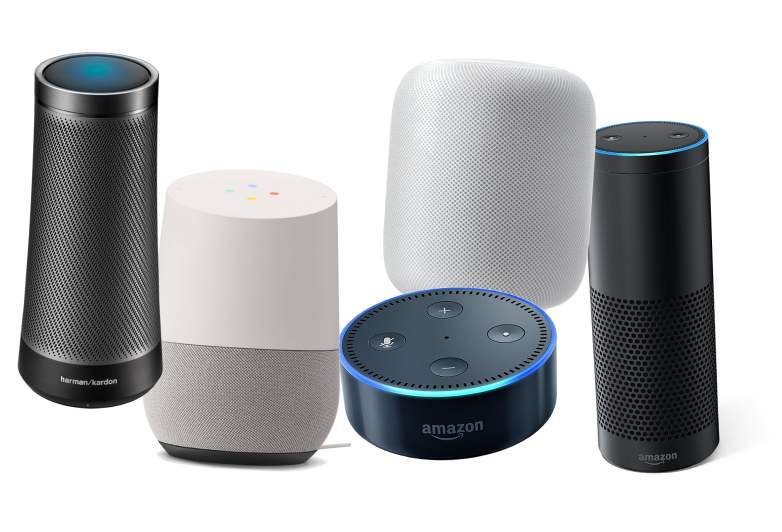 Happy Monday! We have stories on today's podcast about a survey showing that smart speaker users don't use their smartphones as much, a rumor about an iPhone SE 2, and Intel being slapped with three lawsuits so far over the Meltdown and Spectre vulnerabilities.
Accenture surveyed 2,271 smart speaker owners, and the majority of them say they're not using their smartphones as much anymore
An Indian tech site says that an iPhone SE 2 will be released this year, complete with a glass back for wireless charging
Intel is facing class action lawsuits from three states so far alleging damages due to the Meltdown and Spectre vulnerabilities
The text version of the podcast can be read below. To listen to the podcast here, click the play button on the player below. Apple News readers need to visit Apple World Today in order to listen to the podcast.
Text Version
This is Steve Sande for Apple World Today, and you're listening to the AWT News Update podcast for Monday, January 8th, 2018.  
Apple and Samsung may see fewer sales of smartphones in the future if a new trend continues growing. Accenture did a survey of owners of smart speakers like the Amazon Echo and Google Home that found that 66 percent of the 2,271 respondents were using their phones less often now that they're using a smart speaker. Digging a little deeper, 64 percent of those smart speaker users said they use their phones less often for entertainment, 58 percent said they made fewer online purchases on their phones, and 56 percent said that they used their phones less often for general searches. This make sense — especially with Amazon Echo owners who can use their digital assistant to order up everything from music to cat food with a simple conversation. Apple's HomePod will be more oriented toward entertainment — mainly in the form of music — and answering questions than it will be towards shopping, and there are a lot of people who are waiting for it to arrive so they know that their conversations won't be eavesdropped upon the likes of Amazon or Google. HomePod, unlike the other smart speakers, doesn't pass along any information to remote servers until you preface a question with "Hey, Siri…".
Apple's iPhone SE is currently the only iPhone manufactured in India, so it's logical that any new iPhone SE model would be made there as well. That's why a rumor from Indian tech site "Tekz24.com" has a ring of believability about it. The site says that a "reliable source" tipped them that an upgraded iPhone SE called the SE 2 will have a glass back panel similar to that on the iPhone 8 series and the iPhone X. This is in line with alleged leaked photos of a new iPhone SE that showed up on Chinese social network Weibo, also showing a glass back panel. The low-cost iPhone will be around 25,000 rupees in India, or approximately $400 in the US. The site says that the phone would use an A10 quad-core chipset, be equipped with 2GB of RAM, and would come with 32GB and 128GB storage options, as well as a bigger battery than the existing iPhone SE. And like the rest of Apple's new iPhone lineup, the glass back means that the new phone could support wireless charging.
Apple isn't the only tech giant that is facing class action lawsuits. Apple, of course, is currently being hit with over two dozen lawsuits over its policy of slowing down older iPhones with compromised batteries. Now processor manufacturer Intel has been slapped with class action suit in California, Indiana and Oregon over the Meltdown and Spectre vulnerabilities. These vulnerabilities can be used by hackers to access restricted memory in devices that have not received a security patch. The lawsuit in California alleges that the fault has caused class members to "lose money and property by being overcharged for and paying for the defective CPUs", while the Oregon suit says that users "suffered an actual ascertainable loss of the purchase price they paid for their microchip" and speculates that had the flaw been revealed earlier, the class members would have most likely made a purchase from a competitive vendor. Macs user Intel processors, while Apple's iOS, watchOS and tvOS devices use ARM-based processors that are also susceptible to the Meltdown and Spectre vulnerabilities. Apple updated iOS, macOS, and tvOS recently to protect against Meltdown, and iOS 11.2.2 and the macOS 11.13.2 supplemental update that was released today fixes the Spectre vulnerability. The company is still working on fixes for watchOS.
That's all for today; I'll be back tomorrow afternoon with another edition of the AWT News Update.