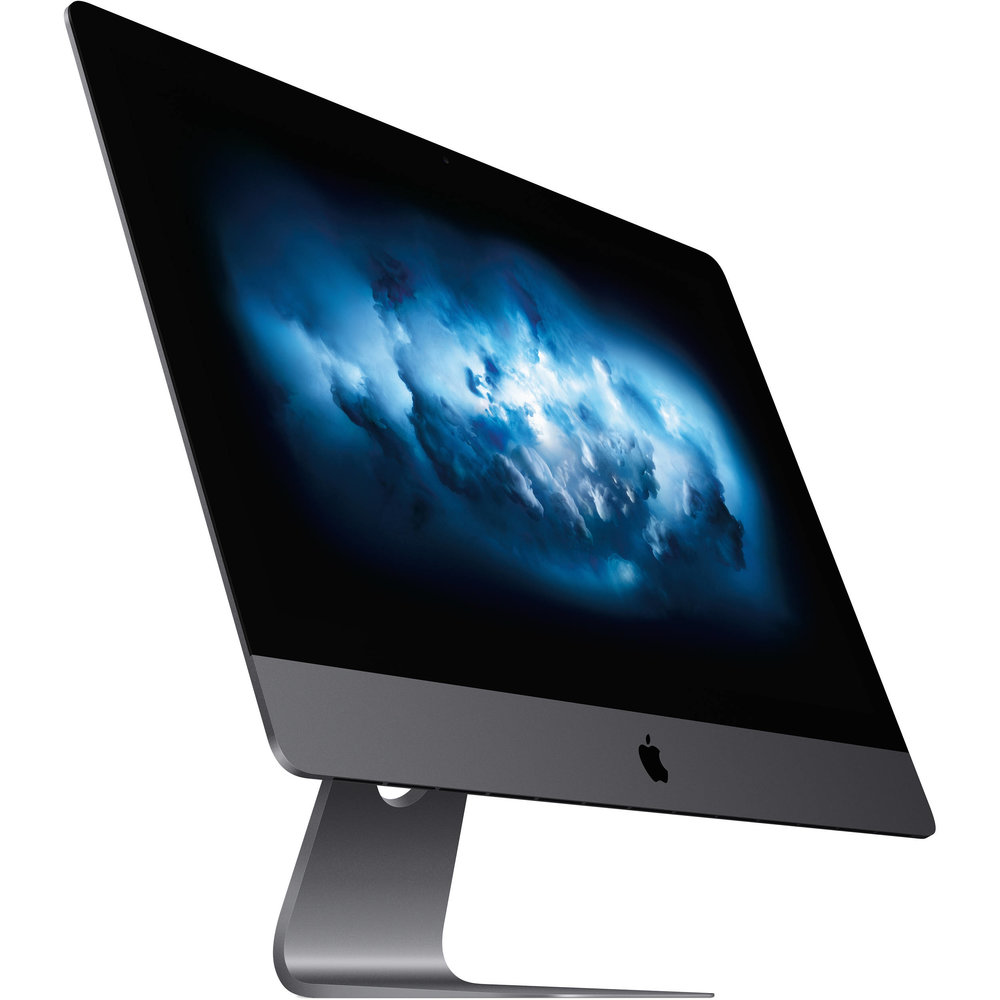 We leave the month of January with an extended edition of the AWT News Update podcast:
Apple is crippling macOS Server later this spring and asking administrators to consider switching to open source versions of the apps that make up the server package
18-core iMac Pros are on the way to some lucky folks who ordered the powerful computer
One feature to expect in Apple operating systems later this year is the ability for developers to easily port iOS apps to Mac, with iPad apps reportedly requiring little or no changes to run on macOS
Apple responds to SEC and DOJ investigations with a statement describing its intentions in throttling iPhone CPUs
The text version of the podcast can be read below. To listen to the podcast here, click the play button on the player below. Apple News readers need to visit Apple World Today in order to listen to the podcast.

Text Version
This is Steve Sande for Apple World Today, and you're listening to the AWT News Update podcast for Wednesday, January 31, 2018.  Hard to believe we're already through the first month of the year, isn't it?
A recent Apple support document is explaining the changes to macOS Server, and for companies and individuals that use the server app to provide services like email, calendars, contacts, DNS, web server and more, the news isn't good. A detailed look at the note shows that Apple will start by hiding a bunch of services this spring in a macOS Server update, then deprecate those services later on. What are the services? Basically the heart and soul of macOS Server: Calendar, Contacts, DHCP, DNS, Mail, Messages, NetInstall, VPN, Websites, and Wiki. So what is Apple planning on doing with macOS Server? Quoting the support doc, "macOS Server is changing to focus more on management of computers, devices, and storage on your network." Basically, it sounds like they want to do the job already filled by JAMF, a powerful management tool for devices like Macs, iPhones and iPads. Apple is suggesting that administrators look at using open source versions of the services built into macOS Server, but a much better alternative for many locations will be switching to Linux-based servers or cloud services. Linux-based servers are inexpensive and ubiquitous, and since Apple is ignoring the Mac "server" market by delaying the release of the new Mac Pro and doing nothing with the Mac mini, at least administrators will have hardware support going forward. We'll have an article discussing some of the alternatives to macOS Server in an upcoming post on Apple World Today. 
If you were holding out for an 18-core iMac Pro, you may be getting notification that your order is on its way. A small number of early orders for the 18-core behemoth are being shipped to US customers, after the eight and 10 core versions that shipped in 2017. The 18-core iMac Pro starts at about $7,400, and a fully-loaded model can run $13,199. This information leaves the 14-core model as the only iMac Pro that has not yet shipped.
Earlier this week we reported that Apple is planning on delaying key features in iOS 12 and macOS 14 to let the company catch up on fixing bugs and improving performance. But there's one future operating system plan that's apparently still going to launch later in 2018, and that's the ability for developers to port iOS apps to macOS very easily. The project that's eventually going to make it possible for developers to use a common code base will run on macOS, iOS, tvOS and watchOS is code-named "Marzipan". Reporter Ina Fried of Axios noted that iPad apps will apparently require little or no changes to run on macOS under Marzipan. Fried also noted that some of the other expected macOS changes for 10.14 will be performance improvements for waking and unlocking as well as an unspecified "project around security".  The ability for iPad developers to run their code on macOS with little or no rework would be a huge boost to the Mac App Store by bringing many more apps to the desktop platform.
Finally, Apple has responded to the news that the Securities & Exchange Commission and US Department of Justice are investigating the throttling of iPhone CPUs to make older devices with degraded batteries last longer with a statement. Here's that response:
"About a year ago, we delivered a software update that improves power management during peak workloads to avoid unexpected shutdowns on certain iPhones with older batteries. We know that iPhones have become an important part of the daily lives of our customers and our intention was to improve the customer experience.
We sought to further improve the customer experience in December by announcing a significant discount on replacement batteries for certain iPhones. We also announced that we began developing a new iOS feature to show battery health and which would recommend when the user should consider replacing their battery.
These actions were taken to further assist our customers and help extend the life of their iPhones. In addition, users will be able to see if the power management feature is being used to prevent unexpected shutdowns, and turn if off if they so choose. These features will be included in a developer release next month and a user release this Spring.
As we told our customers in December, we have never—and would never—do anything to intentionally shorten the life of any Apple product, or degrade the user experience to drive customer upgrades. Our goal has always been to create products that our customers love. Making iPhones last as long as possible is an important part of that."
That's all for today; I'll be back tomorrow afternoon for another edition of the AWT News Update.