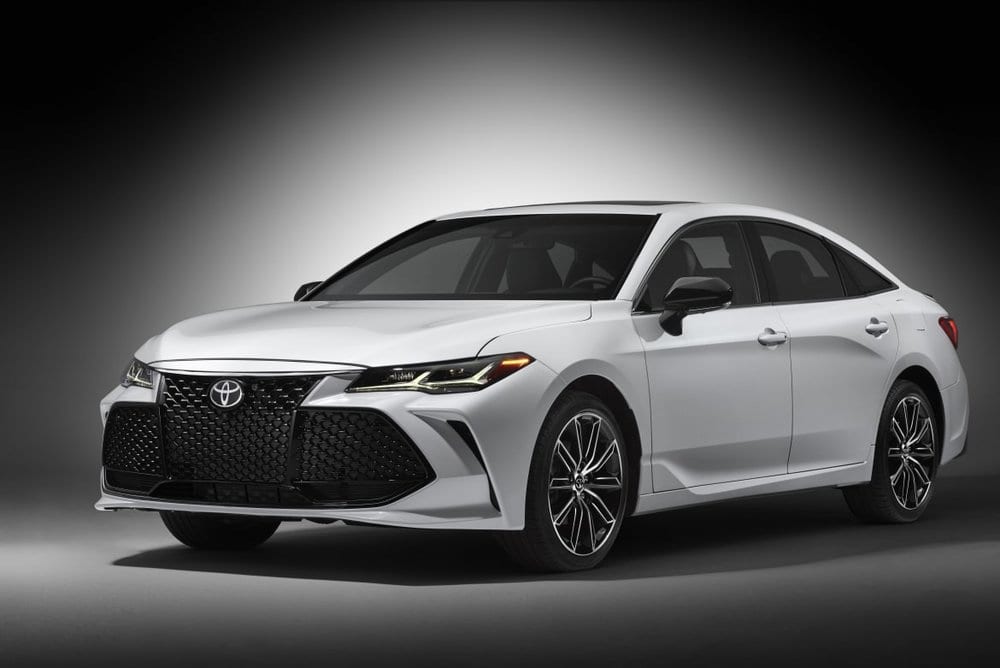 Can you believe we're already half way through January? We have some stories today to warm your heart during the cold weather:
The Apple App Store has a huge economic impact and will be larger than worldwide movie ticket sales later this year
A change in India's complex sourcing and taxation requirements today might make it easier for Apple and other multinational firms to open stores in the country
Holdout Toyota announced that starting with the 2019 Avalon, it will start support Apple CarPlay
The text version of the podcast can be read below. To listen to the podcast here, click the play button on the player below. Apple News readers need to visit Apple World Today in order to listen to the podcast.

Text Version
This is Steve Sande for Apple World Today, and you're listening to the AWT News Update podcast for Monday, January 15, 2018.  
When you think of a big industry in the United States, you might think of the film industry. The production and distribution of cinema entertainment has spawned dozens of self-congratulatory awards shows, magazines obsessed with the stars and their lives, and more sequels than you can shake a stick at. Add to this the moviemaking business around the world, including the thriving Bollywood in India, French films, Japanese movies, and so on, and you have a pretty huge worldwide industry, right? Well, here's something to chew on; in 2018, revenues from Apple's App Store will be larger than worldwide box office revenues. Those numbers were calculated by Asymco's Horace Dediu, who said that while global ticket sales have been climbing — and in my opinion, that's probably because what used to be a $5 movie ticket is now $25 — App Store revenues are likely to pass global movie ticket sales at about $40 billion this year. But Dediu notes that the total economic impact of the App Store is much greater than just app sales revenue. Many apps are front ends for ad-based services that don't split money through the App Store, with Amazon, Airbnb, Google, Netflix and Salesforce being prime examples. Roughly estimated, Dediu figures that the total economic worth of the App Store in 2017 was about $180 billion. Pretty amazing, considering that the App Store first appeared just 10 years ago.
Apple and other companies have been trying to open stores in India for some time, but have been stymied by a requirement that foreign-owned companies meet a 30 percent content rule: in other words, at least 30 percent of the goods sold be made in India. While Apple started building iPhone SEs in an India factory last year, it still hasn't been able to open an Apple retail store in the country. Today, the government of India changed its taxation and sourcing laws to allow multinational firms to temporarily meet the 30 percent sourcing requirement by buying goods made in India and then selling them in other countries. That means that Apple could ramp up production of the iPhone SE or rumored iPhone SE 2 and sell those devices overseas to meet the sourcing requirement waiver. At the end of five years, however, Apple will still need to source 30 percent of its goods sold in retail stores from India. Apple is still looking at opening flagship stores in New Delhi, Bangalore, and Mumbai, which are the most prosperous cities in the country.
While most car manufacturers have been supporting Apple CarPlay for the past several years, there's been one notable holdout — Toyota. The company finally came to its senses today, announcing that it will be bringing CarPlay to the 2019 Avalon and other vehicles in the 2019 model year, including some of the Lexus luxury brand. The new Avalon ships this spring and will have a 9-inch touchscreen standard on all trims. Oddly enough, Android Auto support has not been announced, but the car will also support some remote control functions via smartwatches and Amazon Alexa like starting the engine, unlocking and locking doors, or checking fuel levels. Toyota owners will, as with many other automobile brands, need to use a wired iPhone connection. 
That's all for today; I'll be back tomorrow afternoon with another edition of the AWT News Update.