Future Apple Watches may be able to change the watchOS interface based on which "smart band" is attached.
In the patent filing, Apple says that wearable electronic devices may have relatively limited functionality or are only able to perform a specialized set of functions or tasks. Some portable electronic devices operate without regard to the band selected for use therewith. Apple's idea is for an Apple Watch with a "wide range of functionality that can be influenced by selection of a band."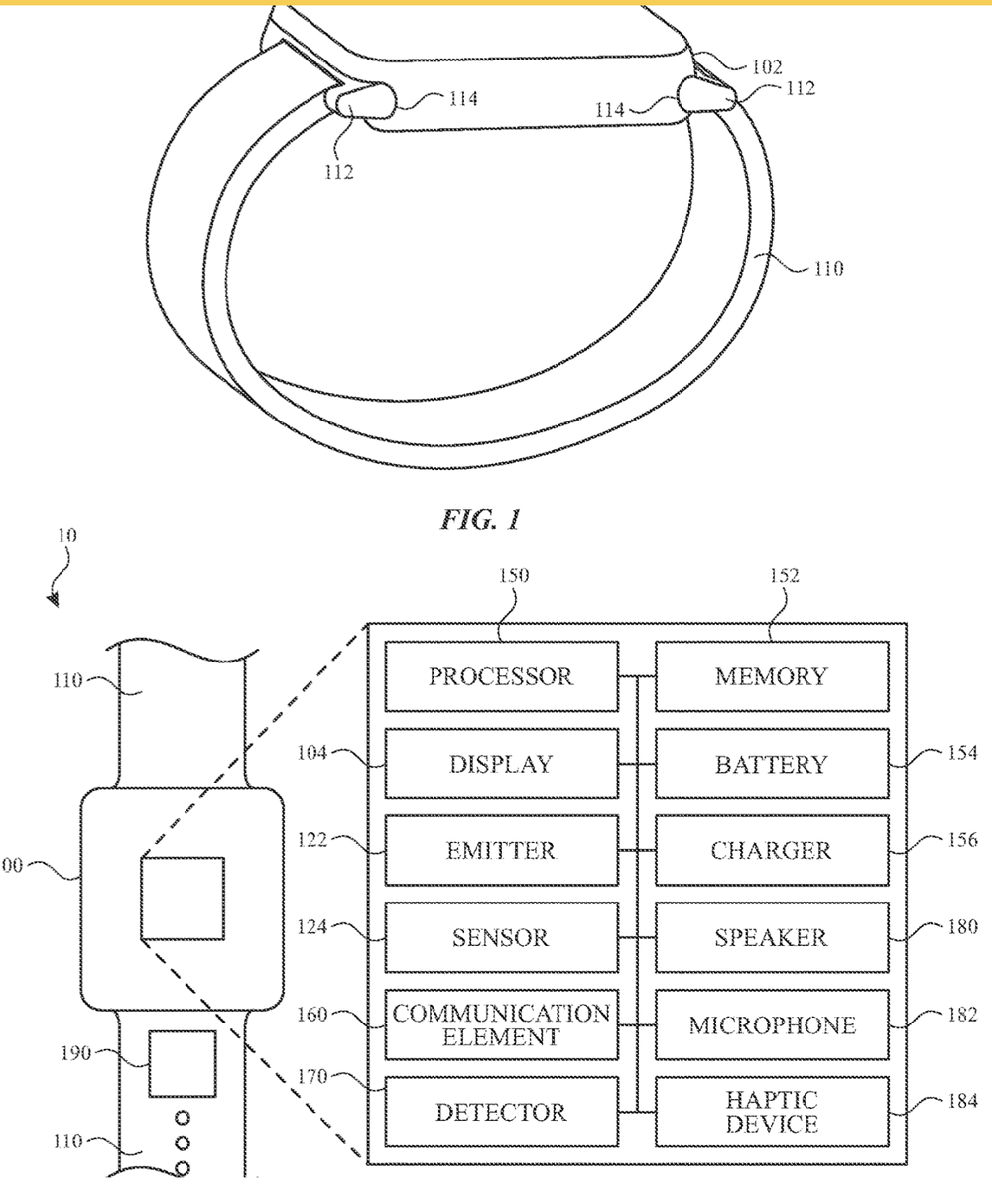 The smartwatch would detect an identification of the band, which can serve as an input to initiate actions performed by the Apple Watch. For example, a type, model, color, size, or other characteristic of a band could be determined and used to select a corresponding action performed by the electronic device.
Identification of the band could be performed by components of the Apple Watch that also serve other purposes. Existing sensors, communication elements, and/or detectors could be used to detect and identity a band connected to the smartwatch. The Apple Watch could respond to the identification of a particular band by performing particular functions, such as changing an aspect of a user interface or altering settings of the device.