I've now spent a weekend with an Apple Watch Series 2 (42mm black aluminum with a black Sports band). It takes some great steps forward, but isn't yet the perfect watch for this runner. But it's a software feature I'm looking for, not a hardware problem.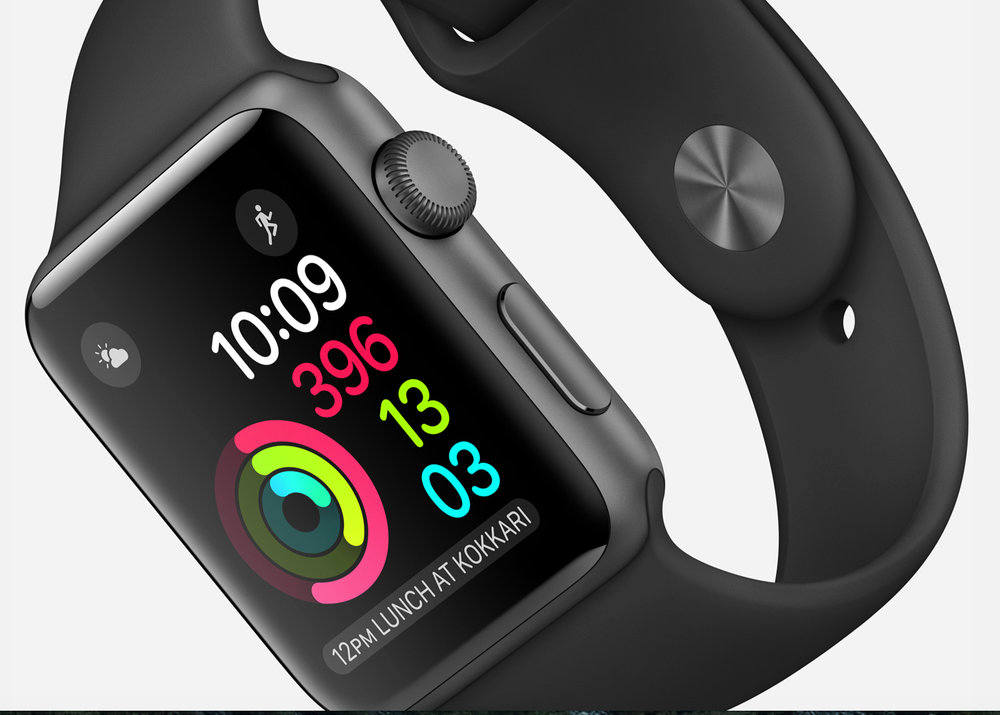 I must point out that, unlike my children and much of the younger generation, I like having a wristwatch. Perhaps I'm simply indoctrinated after a lifetime of wearing one, but I enjoy being able to tell the time without pulling my iPhone out of my pocket.
Of course, buying an Apple Watch just to tell time would be like buying a 27-inch iMac with Retina display just to check your email. That's overkill.
Apple is touting the Apple Watch Series 2 as "the ultimate device for a healthy life." That's a bit of hype, but the smartwatch does have lots of great fitness/health bells and whistles.
Contrary to some opinions, I found the Watch's interface easy to learn. The Digital Crown lets you easily scroll, zoom and navigate without blocking the display. The Retina display with Force Touch does, as Apple promised, sense the difference between a tap and a press, providing a way to access relevant controls. The Taptic Engine discreetly delivers a gentle tap on the wrist whenever you receive a notification or message.
One thing that still needs improvement is battery life. Designed to be worn throughout the day, the Apple Watch purportedly delivers up to 18-hour all-day battery life. I've found that generally to be true. However, one day when I did an extra long run (with the Workout app running), then used the same app to see how far I walked when mowing my lawn (I'm old school; I use a push mower), the energy level was down to 10% after 12 hours. Apparently, using the Workout app for an extremely lengthy period ate up battery life.
Of course, it's rare that I, or anyone, will use the app that intensively. Plus, the Watch has a nifty Power Reserve feature that lets you continue to tell time while preserving your battery life.
Since I work out and play a lot of sports, I was dubious that Apple's smartwatch would be a good device to assist me in these endeavors. Happily, I was wrong. Well, kinda wrong.
The Apple Watch provides detailed metrics for dedicated workout sessions for activities, such as running, walking, and cycling via the Workout app. With an accelerometer, a built-in heart rate sensor, GPS and Wi-Fi from your iPhone, as well as sensors for different types of motion, it provides a comprehensive picture of your daily activity and workouts.
The Activity app on an iPhone collects your activity and workout data from an Apple Watch, so you can see your history in greater detail. Apple's smart watch uses this history to suggest personalized activity goals.
Any activity performed at the level of a brisk walk or above is considered exercise. The Apple Watch keeps track of how much you do each day, even when it's not in a dedicated workout. You close the Exercise ring when you reach 30 minutes of exercise per day (which you don't have to do all at once).
The Activity app provides a simple visual snapshot of your daily activity, with three rings telling you everything you need to know. The Move ring shows how many active calories you've burned. The Exercise ring shows how many minutes of brisk activity you've completed. And the Stand ring shows how often you've stood up to take a break from sitting. The goal? Complete each ring every day.
The latter feature, though not sexy, may be one of the most important ones of the Apple Watch. Researchers have reported that sitting for long hours is linked to: worse mental health, a higher risk of death from heart disease and other causes; and a higher risk of being disabled. The new studies add even more weight (no pun intended) to earlier research suggesting that too much sitting is bad — even if you get regular exercise.
The Apple Watch senses when you stand and move just a bit, and gives you credit when you do. If you've been sitting for almost an hour (something I find myself doing too often in performing my Apple World Today tasks), it reminds you to get up. You close the Stand ring when you've stood up and moved a little for at least one minute in 12 different hours during the day.
For those of us who do have a dedicated workout, the watch provides important real-time stats. As a runner, I can check on my elapsed time, distance covered, calories burned, and how fast my pace is. You can do the same thing with cycling. And, thankfully, the Apple Watch Series 2 is now great for swimmers. It's water resistant up to 50 meters for swimming, surfing or just playing in the pool.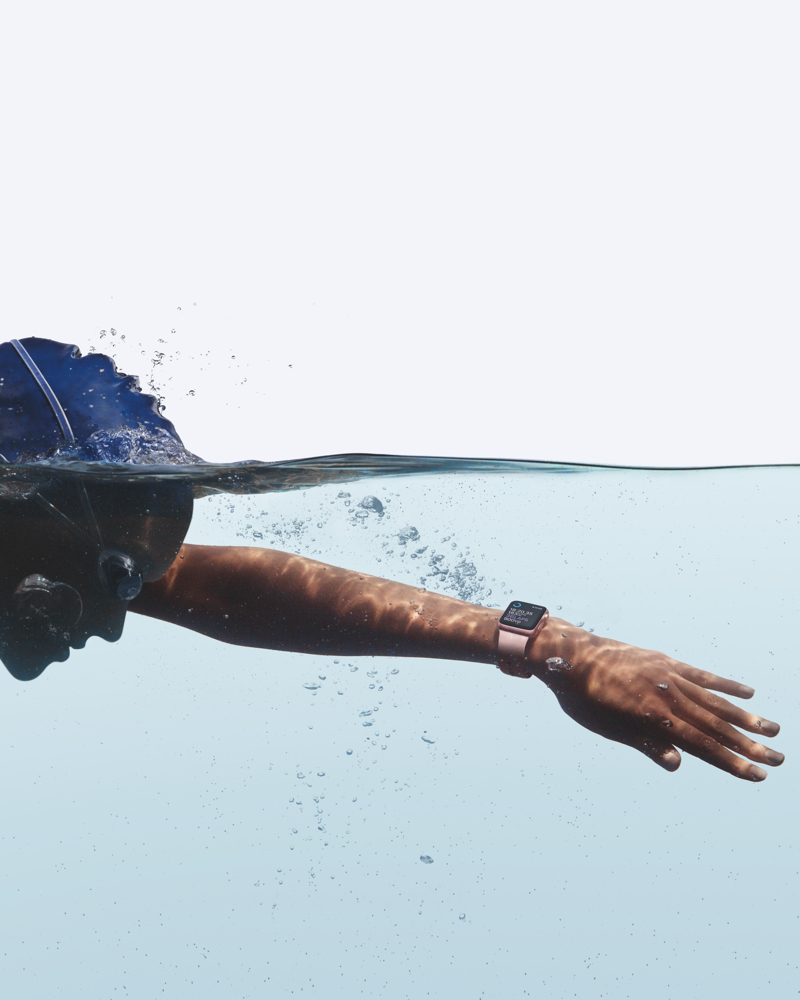 For swimmers, Apple developed all-new algorithms after hundreds of hours of research for two new workout options, pool and open water. Apple Watch Series 2 can count laps, track average lap pace and auto-detect stroke type to accurately measure active calorie burn. I don't do a lot of swimming, but a friend is trying to convince me to participate in a "mini-triathlon" next spring, so that may change.
Another big plus of the second-gen Apple Watch is that it adds built-in GPS, so it can record precise distance, pace and speed for outdoor workouts such as walking, running or cycling without having to have an iPhone nearby.
You can begin an outdoor workout immediately as Apple Watch Series 2 uses Wi-Fi, GPS and locally stored satellite data to quickly identify their location. On completion of an outdoor workout, view a route map that shows variations in speed in the Activity app on iPhone. Whether running, going for a swim or walking between meetings, the Activity app on Apple Watch Series 2 counts all daily activity towards the Stand, Move and Exercise rings.
The Workout app always shows your last and best workout for each activity type and goal. You can repeat it, increase it, or decrease it. Or you can choose a different goal based on distance, time, or how many calories you want to burn.
Another feature I really like is the ability to pause a workout if necessary, although there's still work to be done in this area. To pause a workout, you press firmly on the screen of your Apple Watch and tap Pause. (You can make sure your workout is paused by looking in the upper left hand corner.) When you're ready to resume your workout, press firmly on the screen again, then tap Resume.
However, I want to be able to pause a workout using Siri. I want to be able to say, "Hey, Siri, pause Outdoor Run," and the distant/time tracking metrics are paused until I say "Hey, Siri, resume Outdoor Run."
You can tell Siri to "Start Workout" and it will open the app. However, if you start a workout, then tell Siri to "Stop Workout," you get a message saying, "Sorry, I haven't been set up to do that yet."
Why? I have an unusual running program. I run six miles a day as quickly as I can. However, in the Tennessee summer heat and humidity (I live in Nashville), I stop every couple of miles to rehydrate. I don't want my time walking as I drink water to count in my running time. And trying to press the screen when you're as sweaty as I get working out doesn't always work — or, at least, work quickly.
At the very least, I want a stopwatch app that will stop and resume at my verbal command.
The Activity app in watchOS 3now includes the ability to share, compare and compete, keeping friends and family motivated. There's also a customized experience for wheelchair users to close their Activity rings, in addition to dedicated workouts.
Moving on, I do like the custom heart rate sensor in the Apple Watch, which detects your heart rate during workouts. You can track your heart rate at rest, during a workout, or right after a workout. This info helps determine your intensity level, and improves the accuracy of your active calorie burn measurements.
There are other fitness watches I've tested. However, none of them are as elegant at the Apple Watch.
Though I'd never buy the smartwatch just to tell time, I do use the wearable gadget for just that purpose. Which is why I like the ability to personalize the Apple Watch face. The watch comes with built-in faces ranging from traditional analog, such as the Chronograph face, to the information-rich Modular face (my favorite) to animated butterflies and jellyfish on the Motion face to Mickey Mouse.
watchOS 3 introduced new watch faces including Minnie Mouse, Activity and Numerals. Simply swipe edge-to-edge to swap out a new watch face. With the new Face Gallery in the Apple Watch app on the iPhone, you can customize watch faces and discover third-party apps.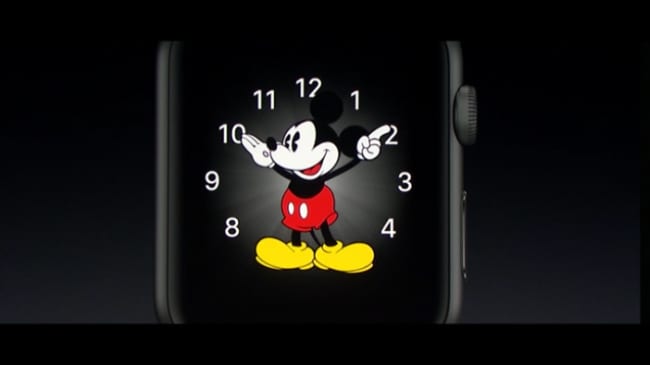 I also take advantage of the ability to check upcoming calendar events on the Apple Watch. (You can set the Taptic Engine to alert you with a gentle tap so you won't miss important notifications.)
The Apple Watch Series 2 is also faster and visually appealing than ever. The speed improvement is due to the second generation S2 chip. According to Apple, with a dual-core processor, the S2 chip, when combined, with watchOS 3, makes theApple Watch up to 50% faster. I haven't actually timed it, but it certainly feels faster. What's more, a new GPU has been added, which delivers up to two-times-greater graphics performance.
And one really big improvement: the Apple Watch Series 2 also features a dramatically brighter display — at 1,000 nits, it's more than two times brighter— making this the brightest display Apple has ever shipped. Unlike with its predecessor, it's easy to see information at a glance when you're outside — even on a sunny day.
However, there are features that I won't use (though I've tested 'em and they work well). I also have no desire for my Apple Watch to alert me when I receive a new email. I receive hundreds of emails each day, so my watch would be "gently tapping" me almost nonstop — and I might kill it.
watchOS 3 adds the Breathe app, which is designed to encourage users to take a moment in their day to do deep breathing exercises for relaxation and stress reduction. This will be useful for many folks, but I personally find myself never using it.
You can also send a sketch, a tap or even the rhythm of your own heartbeat to others. If these features intrigue you, fantastic. But, beyond testing purposes, I'll never use them.
You can also use your Apple Watch to make payments with Apple Pay, use Passbook to, for instance, board a plane, or ask Siri for turn-by-turn directions in Maps. These features all work fine, but, again, I find it more useful and practical to use my iPhone 6 Plus for such duties. You may feel otherwise.
My verdict: the original Apple Watch was the first smart watch I've tested that I like enough to wear full time. With the Series 2, it's even more useful. And if it adds those features I want as a runner, it will be a "must-have" workout out for me.