Apple occasionally works Easter eggs into its products, and we get to hear some fun (or awful) jokes at the company's product announcement keynotes. The latest trick from the company is subtle and might be over looked by a lot of people, but not Ewan Spence at Forbes, who found that an Apple Watch support page contained a rickroll. 
Getting instructions on how to add a friend to your Apple Watch sends you to this page. Take a close look at the initials of the friends on this Watch: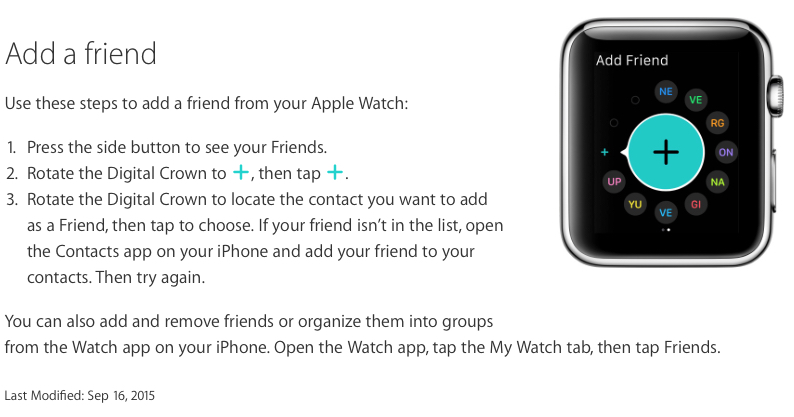 Still don't see it? Reading the initials clockwise, we get: NE VE RG ON NA GI VE YU UP
Boom!
That's not the first time the support pages have rickrolled users in search of help. We mentioned another helpful tip from Apple back on March 23, 2015. You can thank us later.