Not only does Apple want your iPhone or Apple Watch to serve as your wallet and a repository for all your health data, it also wants the devices to double as your password and home to other identification documents.
In the patent filing, Apple notes that various governments are now issuing various forms of identification that are capable of storing identification information that can be used to authenticate a user. For example, modern passports (called e-passports) may include an electronic chip that stores a passport holder's name, date of birth, and other forms of information.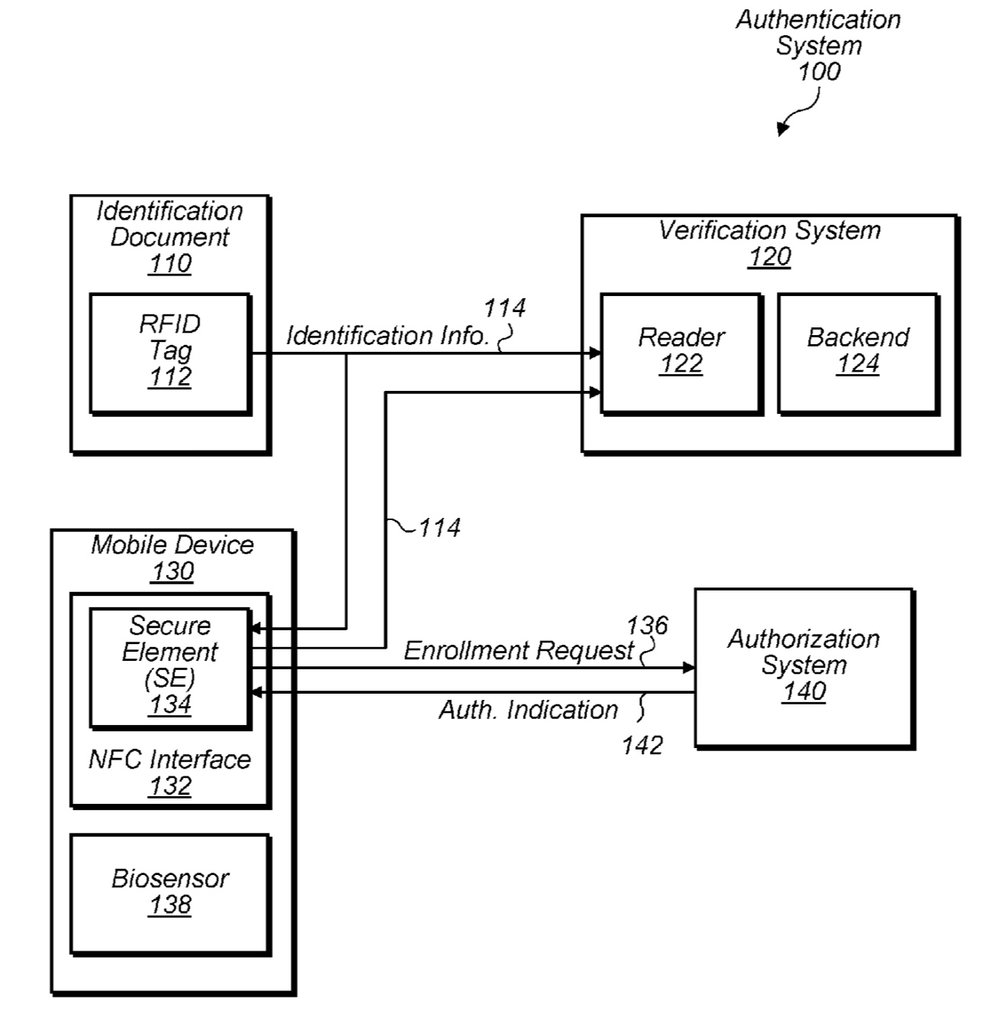 When a person is passing through customs, the person may present the passport to a customs officer, who places the passport on a reader to extract information stored in the passport. Upon verifying the information printed on the passport against the internally stored information, the officer may confirm the identity of the holder and allow the holder passage through customs. Apple wants the iPhone and Apple Watch to able to tackle this task.
Here's Apple's summary of the patent: "In one embodiment, a computing device includes a short-range radio and a secure element. The computing device reads, via the short-range radio, a portion of credential information stored in a circuit embedded in an identification document issued by an authority to a user for establishing an identity of the user. The computing device issues, to the authority, a request to store the credential information, the request specifying the portion of the credential information.
"In response to an approval of the request, the computing device stores the credential information in the secure element, the credential information being usable to establish the identity of the user. In some embodiments, the identification document is a passport that includes a radio-frequency identification (RFID) circuit storing the credential information, and the request specifies a passport number read from the RFID circuit."
Of course, Apple files for — and is granted — lots of patents by the U.S. Patent & Trademark Office. Many are for inventions that never see the light of day. However, you never can tell which ones will materialize in a real product.