Apple has been pushing the Apple Watch as a health accessory for some time now. That will apparently continue as the tech giant has been granted a patent (number 10,132,680) for "UV dosimetry and exposure alert" that would allow the smartwatch to help you manage your exposure to the sun.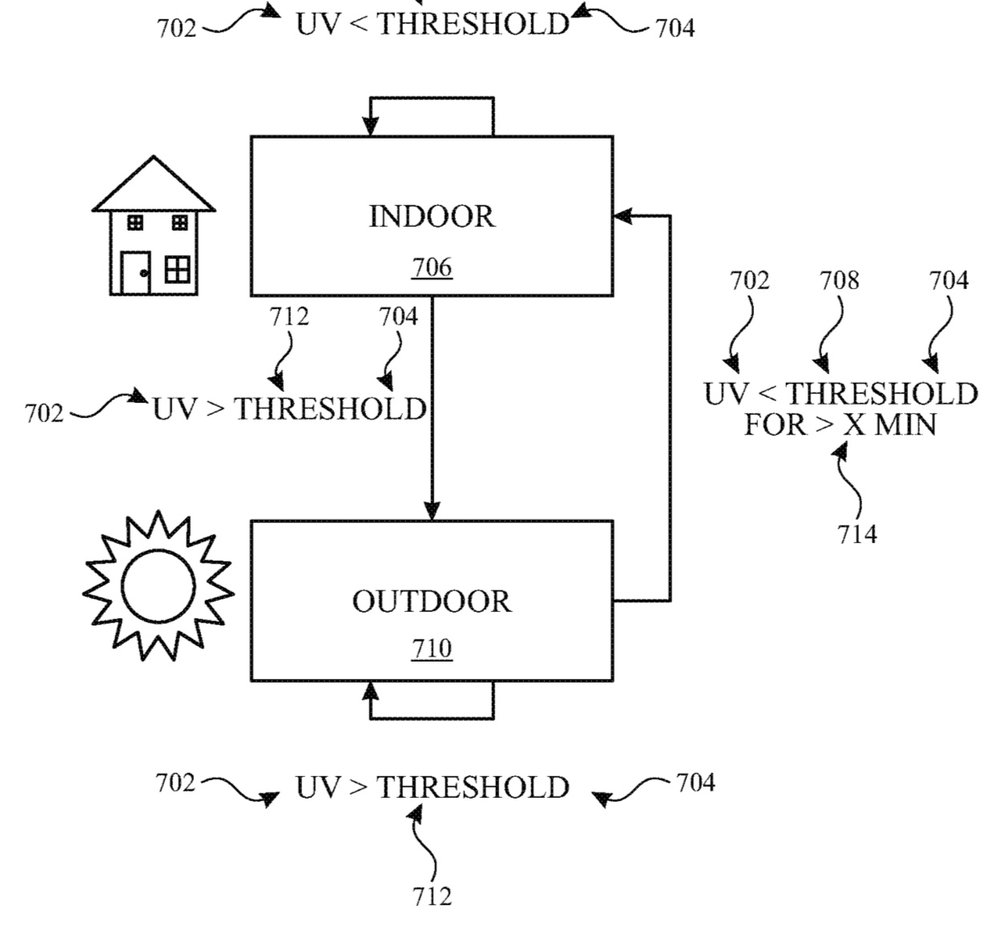 Overexposure to ultraviolet (UV) radiation can be associated with a variety of health conditions such as sunburn, premature skin aging, skin damage, elastosis (i.e., the destruction of the elastic and collagen tissue) and skin cancer. The effects from the health conditions can range from sun spots, freckles, discolored areas of the skin (mottled pigmentation), sallowness (a yellow discoloration of the skin), telangiectasias (the dilation of small blood vessels under the skin), and benign tumors, to skin cancers (e.g., squamous cell carcinoma, basal cell carcinoma, and melanoma).
In addition, exposure to UV radiation can be a risk factor for the development of cataracts and growths of the conjunctiva of the eye (i.e., pterygiums). In the patent filing, Apple says that "given the risks and possible associated health conditions, devices and methods to detect the user's presence outdoors and to determine the cumulative UV exposure time may be desired."
<!— code from sekindo - Appleworld.today In-Article - outstream —>

<!— code from sekindo —>
Here's the summary of the invention: "A UV dosimeter function is provided in a portable multifunction device. The device utilizes a UV light sensor to detect the user's presence while outdoors and measure the cumulative outdoor exposure time.
"The cumulative UV exposure is optionally provided via a messaging service or alert, and a UV index value is optionally utilized with the cumulative outdoor exposure to determine the risk of skin damage and to provide user guidance relating to recommended protective measures. An ambient light sensor is optionally provided and is used to augment the UV light thresholds used to determine the light exposure state."
Of course, Apple files for — and is granted — lots of patents by the U.S. Patent & Trademark Office. Many are for inventions that never see the light of day. However, you never can tell which ones will materialize in a real product.