Apple on Wednesday urged the Federal Circuit to keep its decision freeing the tech giant from a $533 million infringement verdict by invalidating Smartflash's data storage patents, saying the patent holder hadn't raised anything new in its rehearing bid, reports the Law 360 website.
In March a federal appeals court tossed a jury verdict that had required Apple to pay $533 million to Smartflash, a patent holding company (which some might calla a "patent troll"), which claims that claimed the Cupertino, California-based company's iTunes software infringed its data storage patents.
The trial judge vacated the large damages award a few months after a Texas federal jury imposed it in February 2015; however, the U.S. Court of Appeals for the Federal Circuit said on Wednesday the judge should have ruled Smartflash's patents invalid and set aside the verdict entirely. A unanimous three-judge appeals panel said Smartflash's patents were too "abstract" and didn't go far enough in describing an actual invention to warrant protection.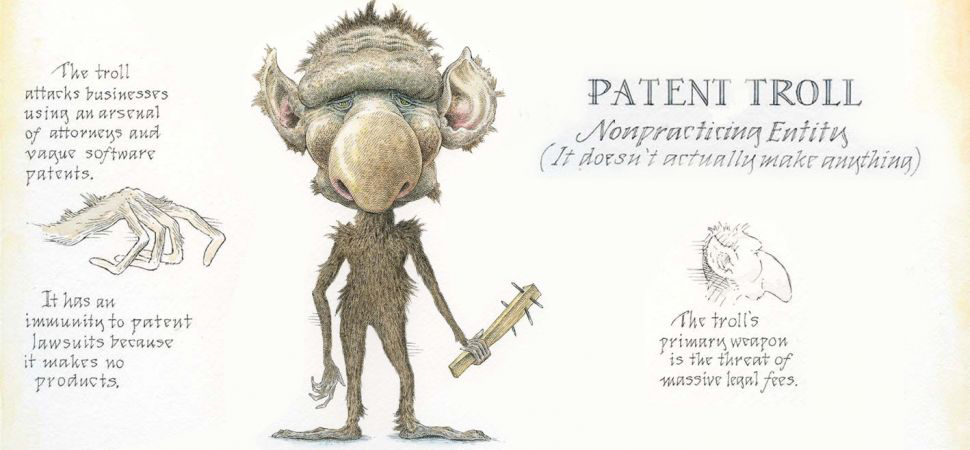 Filed in 2013, the original lawsuit claims that the iTunes Store, the Apple App Store and Mac App Store, and Apple's other transaction services infringe on three Smartflash patents that cover "data storage and managing access through payment systems." The company originally was seeking $852 million in damages, but was awarded $533M as part of the jury's decision.Apple had protested the damages as being too high because the jurors might have considered the entire market value of the products instead of focusing just on patented features.
A patent troll is an individual or an organization that purchases and holds patents for unscrupulous purposes such as stifling competition or launching patent infringement suits. In legal terms, a patent troll is a type of non-practicing entity: someone who holds a patent but is not involved in the design or manufacture of any product or process associated with that patent.