Apple has updated its Workflow app for iOS to version 1.7.8. The upgrade:
Added a new Mask Image action;
Added new fields to the Add Things To-Do action;
Dictionary items are now reorderable in the Dictionary action;
The URL scheme now supports opening workflows;
Improved the PDF to text coercion; extracting text from PDFs now works much better;
Improved drag and drop handling; you can now drop content onto a workflow in My Workflows without waiting for spring-loading.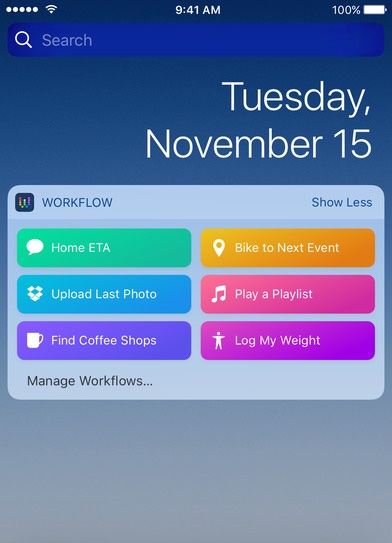 Workflow allows you to automate items on your iPhone or iPad by connecting apps and actions. You can create complex workflows that you can start with a single tap. Workflow contains over 200 actions, including those for Contacts, Calendar, Maps, Music, Photos, Camera, Reminders, Safari, AirDrop, Twitter, Facebook, Dropbox, Evernote, iCloud Drive, and Health, to name a few.
Workflow is a free 113MB download from the Apple App Store.