Apple has unveiled Tuniversity, a new music education initiative that centers around books created with iBooks Author. The first book involves the song Happy by Pharrell William.
The $4.99 book — available at the iBookStore — allows students to discover how the song came to be, from first inspiration through recording without learning music theory.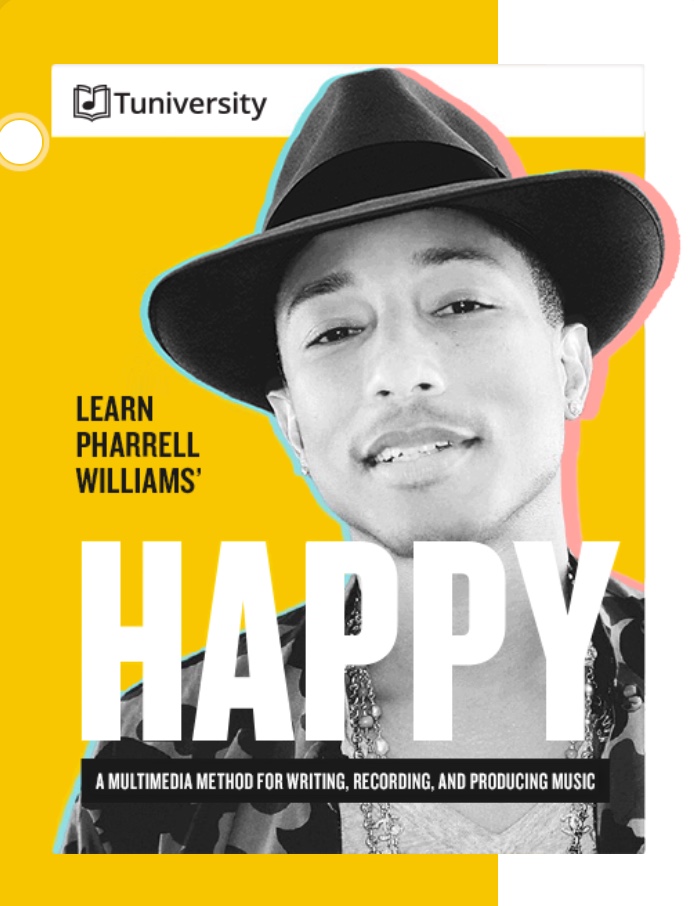 This book includes 11 screencasts, two videos of Pharrell, audio examples, three different interactive widgets, 2 GarageBand sessions (emailed to you), and other rich media assets to help you learn to create your own version of Happy while acquiring all the skills needed to make your own music in GarageBand. The material is accessible to beginners and requires no background in music.
A new session will be added at this fall's iBooks Author Conference (taking place Oct. 12-13 in Nashville, TN) specifically discussing the Tuniversity's book, how it was created, and its impact. That discussion will continue into the Hype Conference the next day (Saturday, Oct.14). We're lining up the designer who created the clever widgets in the book to join us, and share his expertise and perspective with us.