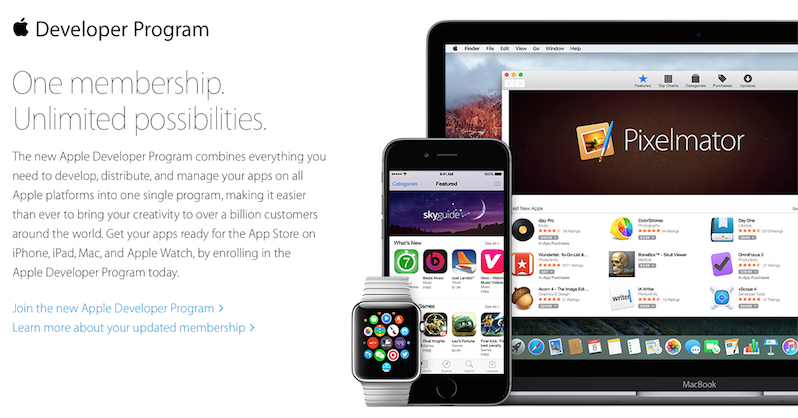 One big announcement from today's WWDC 2015 Keynote was never actually announced at the event — Apple quietly created a new Apple Developer Program so that developers no longer need to pay for separate OS X and iOS Developer Program memberships.
Now, for just US$99 per year, developers get access to beta releases and SDKs for OS X, iOS and watchOS. For those of us who used to spend $198 annually to maintain both dev accounts, this is a welcome piece of news.
There's no word — yet — on how Apple is planning on pro-rating refunds for those who are currently in both programs or just renewed their memberships in both programs.