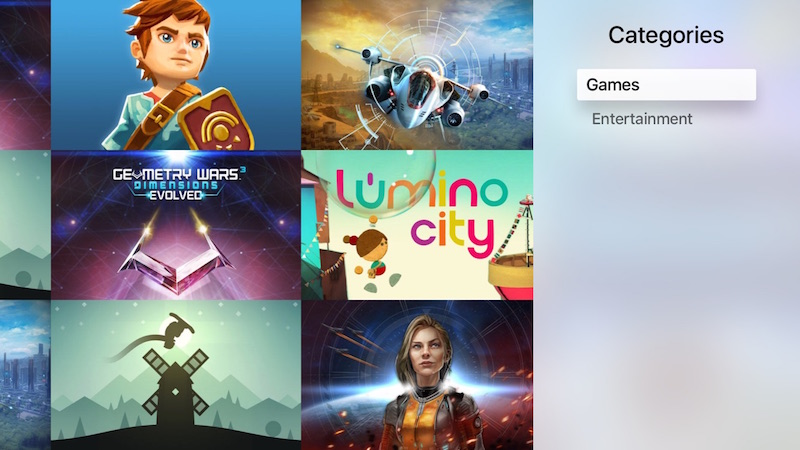 When reviews of the fourth-generation Apple TV appeared last week, one common complaint was how hard it was to search for apps on the tvOS App Store. Apple yesterday took a big step towards making discovery of apps a lot easier by adding categories to the App Store.
As of yesterday afternoon, those categories were limited to "Games" and "Entertainment", and only in the US. Earlier this week, Top Charts appeared on the Apple TV App Store — that feature is also limited to the US App Store at this point.
Like iOS, it appears that future support for folders in tvOS is baked into the code. Developer Steve Troughton-Smith disclosed this in a tweet after going through the OS code:
Fun fact: HeadBoard, the tvOS UI, has pretty complete folder support inside. Looks like it would work like iOS – drop an app on another app

— Steve T-S (@stroughtonsmith) November 5, 2015
It's still early in the lifecycle of the new Apple TV and tvOS, so we're sure to see some new features gradually appear on the big screen as time goes by.