Apple has taken the top spot on Fortune's annual "World's Most Admired Companies" list — for the 11th year in a row.
Fortune collaborated with the Korn Ferry research on this survey of corporate reputations. They began with a universe of about 1,500 candidates: the 1,000 largest U.S. companies ranked by revenue, along with non-U.S. companies in Fortune's Global 500 database that have revenues of $10 billion or more.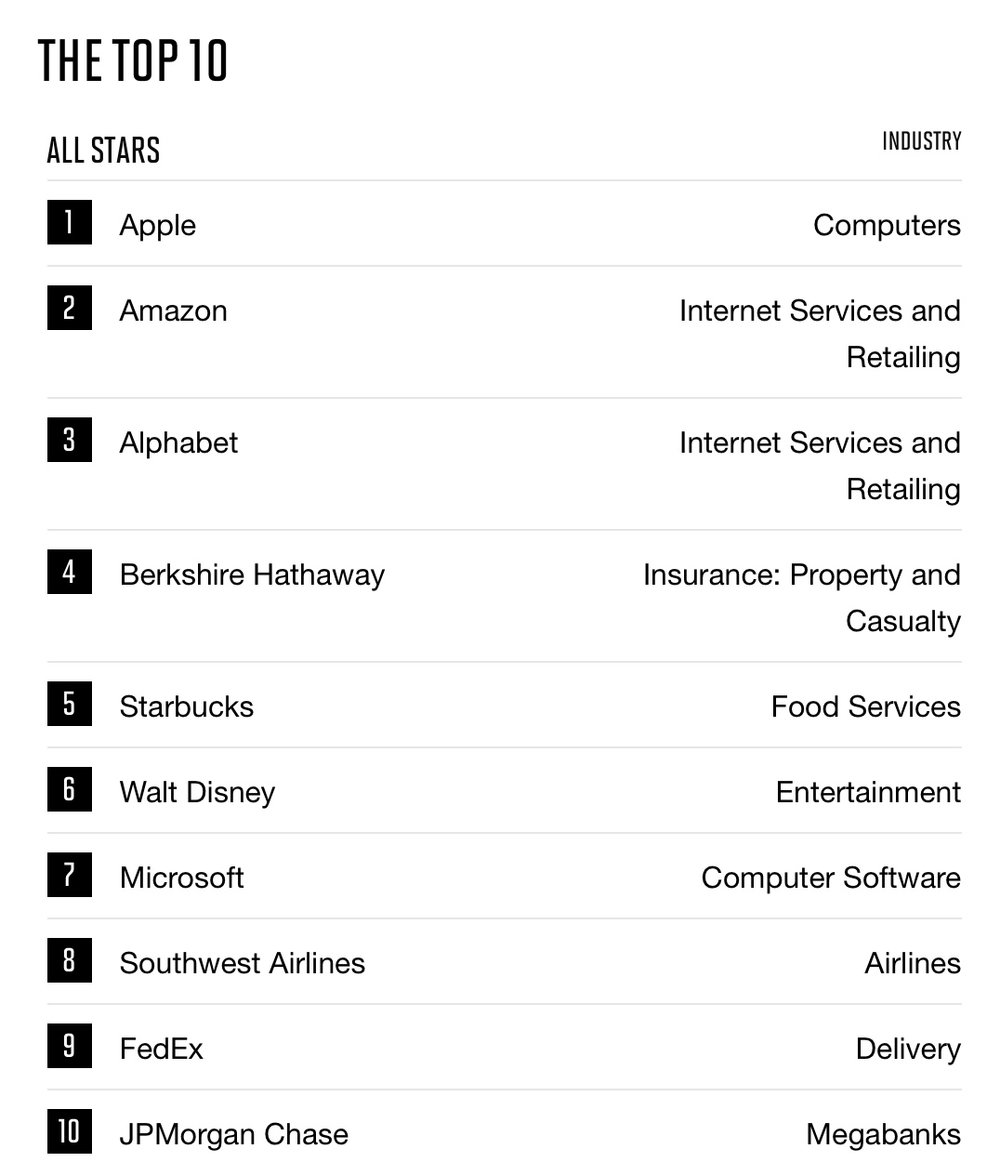 Fortune and Korn Ferry then winnowed the assortment to the highest-revenue companies in each industry, a total of 680 in 29 countries. The top-rated companies were picked from that pool of 680; the executives who voted work at the companies in that group.
To determine the best-regarded companies in 52 industries, Korn Ferry asked executives, directors, and analysts to rate enterprises in their own industry on nine criteria, from investment value and quality of management and products to social responsibility and ability to attract talent. A company's score had to rank in the top half of its industry survey to be listed.
To select the 50 all-stars, Korn Ferry asked 3,900 executives, directors, and securities analysts who had responded to the industry surveys to select the 10 companies they admired most. They chose from a list made up of the companies that ranked in the top 25% in last year's surveys, plus those that finished in the top 20% of their industry. Anyone could vote for any company in any industry.