Apple has topped Fast Company's 2018 World's Most Innovation Companies list that spans more than 350 enterprises across 36 categories.
More than three dozen Fast Company editors, reporters, and contributors surveyed thousands of companies (many identified through a new, public submission process) across 36 categories. Their mandate: "identify the most notable innovations of the year, and trace their impact on businesses, industries, and the larger culture."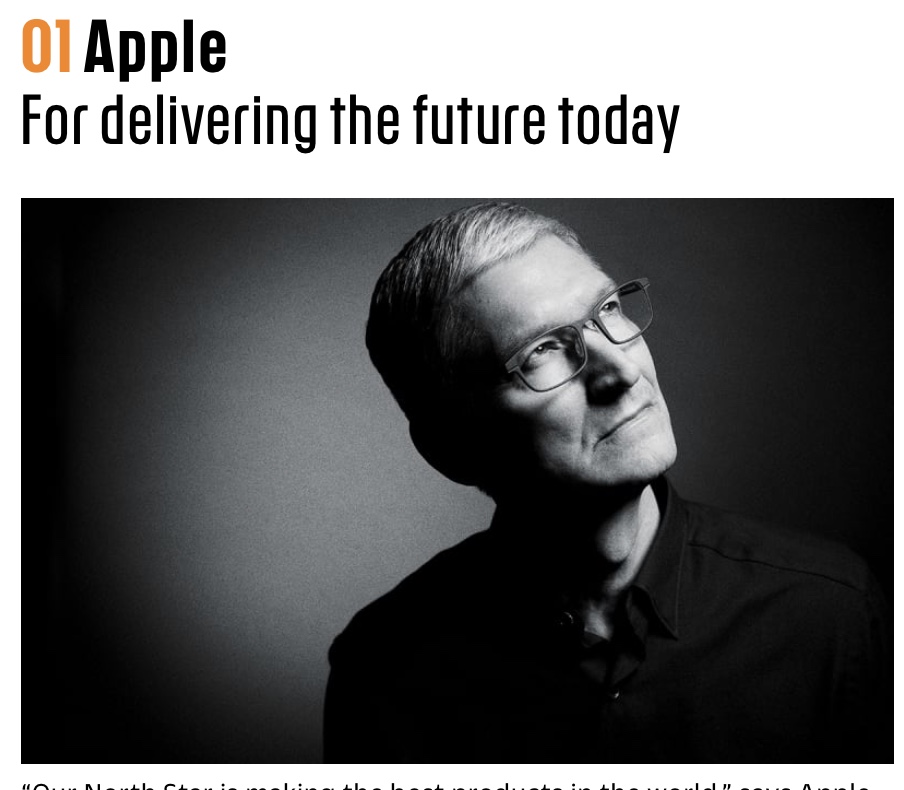 Here's part of what Fast Company has to say about Apple: Creativity is more than skin deep—and Apple's approach to the hardware and software engineering that creates its experiences has never been more ambitious. Other makers of phones and tablets buy the same off-the-shelf chips as their competitors. Apple, by contrast, designs its own chips—so an iPhone packs a processor designed specifically optimized for Apple's operating system, apps, display, camera, and touch sensor. The company has gotten so good at chip design that the A10 Fusion inside the iPhone 7 trounces rival processors in independent speed benchmarks. 
Apple has also made major inroads in artificial intelligence, an area where the competition from companies such as Google couldn't be any more daunting. For instance, it uses AI techniques to wring as much life as possible out of the iPhone's battery. Because of Apple's privacy-driven decision to limit the amount of information it aggregates and analyzes in the cloud, it also does much of its AI right on the devices rather than using massive server farms. When it calls machines such as the iPad Pro "supercomputers," it isn't exaggerating.
The company has been expanding beyond its traditional consumer electronics roots and is growing an entertainment business with Apple Music and Apple TV. In March 2016, Apple announced CareKit, an open-source platform that makes it easier for developers to aggregate and share patients' medical information with their caregivers—all with consent. Since its launch, CareKit has already been used to make apps to help patients manage diabetes (One Drop), monitor depression (Iodine), track reproductive health (Glow), and record asthma symptoms (Cleveland Clinic). Apple's approach to health is to operate behind the scenes by helping researchers, patients, and developers to make use of the health data they're collecting via a smartphone.