Global notebook shipments for 2016 is estimated to decline by 4% compared with the prior year to around 157.9 million units, reports global research firm TrendForce. The good news for Apple: it's expected to hold 8.3% of the notebook OS market next year as it benefits from shipments of the latest MacBook Pros. That will be up from 7.9% this year.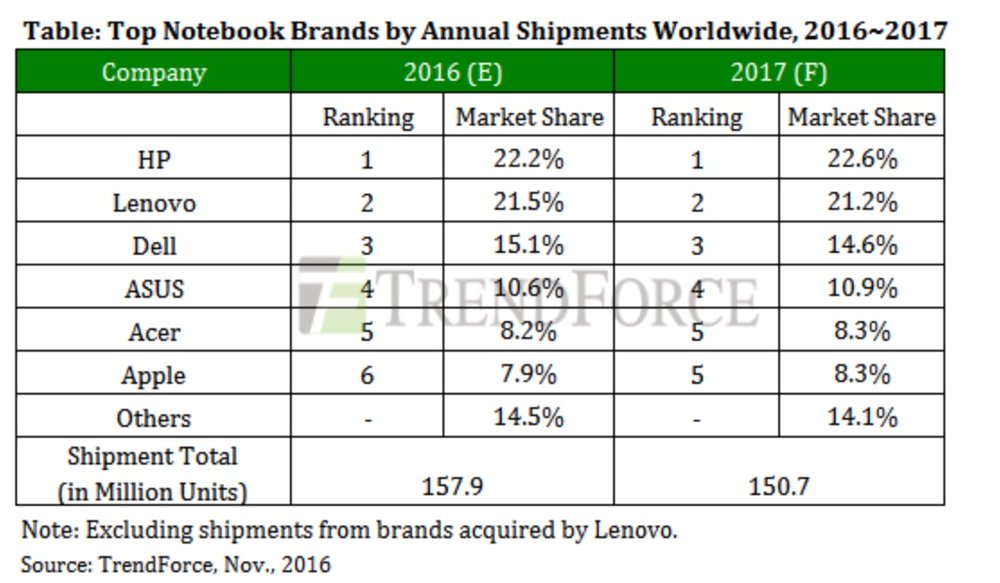 On a down note, notebook shipments will continue to fall next year as the LCD panel market experiences a structural supply shortage, according to TrendForce notebook analyst Anita Wang. Shipments of HD resolution (1366 x 768), Twisted Nematic (TN) panels for mainstream-size notebook displays will decrease by 10% between 2016 and 2017, she adds.
However,, Apple is unlikely to experience notebook panel shortage in the future because the brand is a major client of panel makers. The market share of Microsoft Windows, by contrast, will keep contracting in 2017 as other branded notebook vendors face tight panel supply, says Wang.